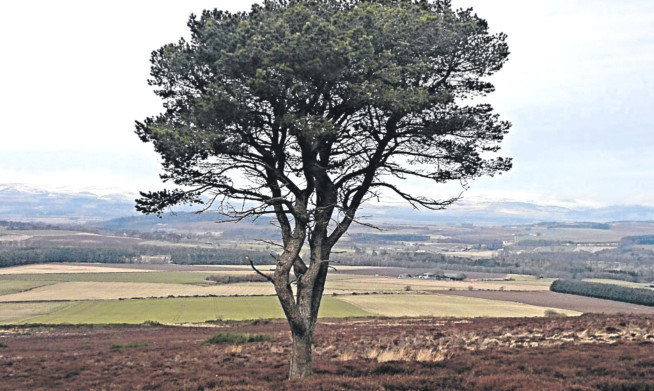 Bins, bins and more bins with new collections
As a resident living in the DD5 postcode, I recently received my bin uplift collection calendar for April onwards as we move into a trial period for fortnightly collections.
I assumed collections twice a month would mean I put various bins out on a less regular basis. How wrong was I?
Under the old regime, I would put out a bin at most nine times per month.
In April, the first month of the new system, I will need to put out a bin of some colour on 12 occasions. This is an increase of 33% on collections, with a similar increase on uplift lorry journeys and the pollution and disruption to traffic these vehicles cause.
Keeping track of dates, colours and times is becoming a full-time job and heaven help anyone who gets it wrong. What was wrong with emptying a metal receptacle once a week? Do we really generate so much more rubbish these days? M T Binns.
Party has had a charmed life
The Labour Party has had a charmed life in Scotland despite, in my opinion, failing to produce a single item specifically for Scottish voters. How many voters believed Labour was in favour of removing Trident from the Clyde?
Labour politicians didn't do it in 1997 when they could have done anything they liked. Even if the SNP wins more than 40 seats in May, the English MPs alone will block such a move. They, along with Irish MPs, will, at best, abstain. If Trident is such a deterrent, why do wars keep breaking out? Tom Black, Dundee.
Perfect stage
I've always liked going to the theatre and visited Glasgow recently to see The Bodyguard.
It was a fab show, but rushing to catch a train home was a bit of a pain and that got me thinking Dundee's new Waterfront might be the perfect stage for a new theatre that could attract top shows to our city. Ina Rush, Broughty Ferry.
Girl in photo was my sister
Re the picture of the girl with the headscarf in Back in the Day, this was Sadie, my sister.
We grew up in Lundie Avenue, Beechwood, and we were a big family. I'm sorry to say that Sadie died in March 1953 when she was only 14. She had been diagnosed with a tumour some years earlier, hence the headscarf. Alan Brown, Glenprosen Terrace.
Fascinating photo
It was fascinating to see the class photo from St Mary's in Monday's Tele but the wee girl with the headscarf was Sadie Brown, not Betty Jordan.
I'm Betty and I'm just to the right of Sadie. I really enjoyed my time at St Mary's and still see some of the class to this day. Betty Jordan, Ancrum Gardens.
Amazed by nightclub plan to sell 50p vodkas
I am absolutely amazed that 50p vodkas are to go on sale in Dundee. Shouldn't this type of thing be stopped?
It's frightening enough at the moment being in the town on a Saturday night among people who have clearly had too much to drink and are not in control of their faculties.
What about the rest of us who just want to enjoy a quiet night out with friends at the cinema or the theatre? Lowering the price of drink will surely make it all too tempting for youths to get drunk.
Hopefully this nightclub will see sense and adopt a more sensible approach. Old-timer, Fintry.
Thanks for helping me
Thanks to the young lady in the hairdresser at The Crescent, Whitfield, Dundee, who kindly phoned me a taxi when I was lost and also to the the taxi driver who took me home. Margaret, Ardler.
Thanks for handing in my bag
Thanks to the lady who found my handbag in the Counting House, Dundee, and handed it in to the bar staff. Grateful Pensioner.
Inspiration for Mother's Day gift
There was a great picturein the Evening Telegraph last week of Dundee binmen from 1975.
My late father-in-law, Thomas (Tam) Mullen, was pictured far right.
I called the Tele's photo sales department to organise a copy for my wife as a surprise belated Mother's Day present. Derek Taylor, Dundee.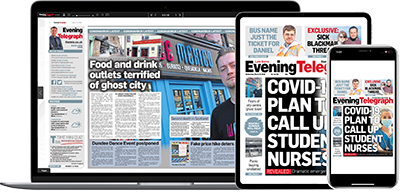 Help support quality local journalism … become a digital subscriber to the Evening Telegraph
Subscribe