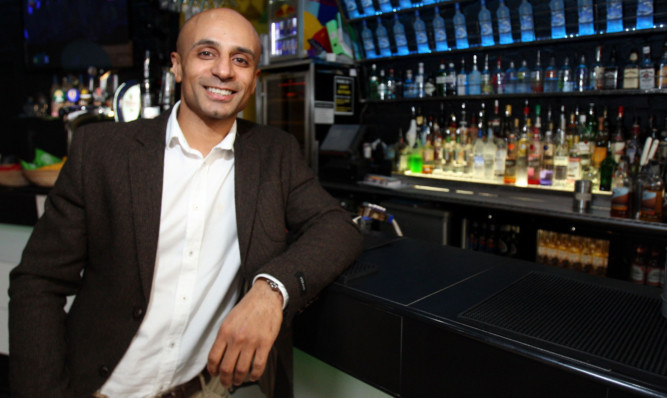 A new Dundee nightspot has been branded "reckless" by alcohol addiction charities after vodkas were advertised for just 50p each.
Beau nightclub, in the city's Cowgate, is selling the spirit cheaply in a bid to entice revellers to visit on Friday nights.
Bottles of beer, alcopops and other spirits are also advertised at just 1 on the venue's Facebook page.
The club, formerly Deja Vu, opened its doors for the first time on Friday. A Facebook post states that the club operates a "smart drinking policy".
But Kathryn Baker, service manager at the Tayside Council on Alcohol, said: "This would appear to be encouraging people to drink as much as they possibly can before falling down. Other pubs and clubs are managing to survive without selling alcohol as cheaply as that."
Councillor Ken Lynn, city health and social work convener, blasted the pricing as "disgraceful" and said the offer could lead to public order issues.
He said: "It flies in the face of everything the Scottish Government is trying to do in terms of minimum pricing.
"This will definitely lead to people drinking more and will contribute to higher crime levels and ultimately poorer health. I would have hoped that this sort of thing was in the past it is completely and utterly irresponsible."
Dave Barrie, manager of Dundee alcohol and drug addiction charity Addaction, agreed. He said: "It is important businesses promote sensible and safe alcohol use and selling extremely cheap spirits is not doing that in any shape or form.
"It is clearly a way of making money and promoting sales and the club itself.
"The city's alcohol and drug issues are quite significant and this is not helping. If this were to set some sort of precedent for nightclubs and bars in Dundee then that would be very worrying."
But Beau owner Tahir Ramzan said it was up to the club who is let in.
He said: "Nobody is served more than two glasses at a time, we don't do doubles as part of the offer, and it is up to staff to decide not to serve a person if they feel they have had too much to drink.
"Who supervises all of the people who are pre-loading before they come to the club? No one.
"I'm disappointed that, instead of being positive about us employing people, they are judging us before they know what we do. We are in control not the customer."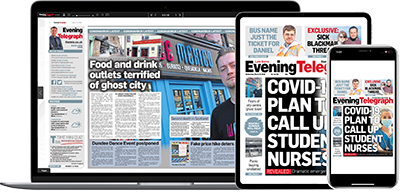 Help support quality local journalism … become a digital subscriber to the Evening Telegraph
Subscribe