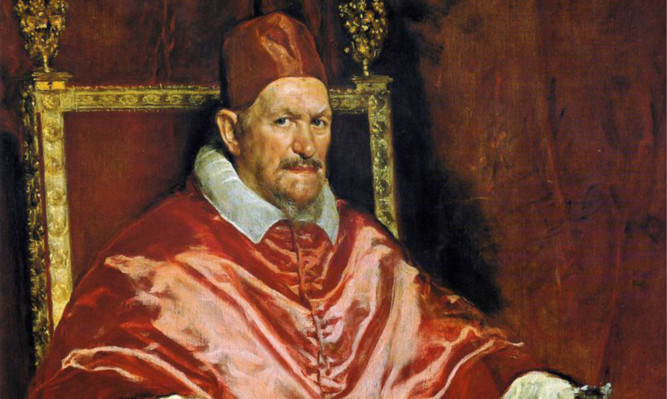 The terminally-ill owner of a 17th century glass gifted to a Pope is offering a 5,000 reward for its safe return.
Scott Powell claims the valuable glassware, which dates back to 1629, was stolen from his home in the Carse of Gowrie.
It is something he really wants returned as he says since he was diagnosed with terminal bowel cancer he became "attached" to it over the last year.
The 44-year-old said: "My father used to collect antiques and this was in his collection.
"He kept it in storage in Errol for years before he handed it down to me.
"It went missing last month and I tried to just forget about it, but since being diagnosed with terminal cancer last year I feel really attached to it and would really like it back.
"I'm offering up the substantial reward so people have a real incentive to help me get it back."
Mr Powell, who grew up on Perth Road in Dundee, believes the glass was stolen from him as he discovered his door lying wide open and the glass missing after he had gone out.
Initially, he decided to accept that it was missing but soon he changed his mind and decided to report the theft to the police.
The glass itself was gifted to an Italian clergyman, Giovanni Battista Pamphilj, when he was annointed as a cardinal in 1629. He was later Pope Innocent X from 1644 until 1655.
Mr Powell is unsure how his father managed to get hold of the item and was completely unaware of its value until he handed it over to an antique dealer.
"After they looked at it, a museum in Edinburgh contacted me to ask if I wanted to donate it to their collection," he continued.
"It's a beautiful piece of glass, and it looks as if it was blown and painted yesterday the colours are still very vivid.
"I would like anyone with information to get in touch with me or the police so I can get it back."
A police spokeswoman said: "Police Scotland can confirm that we are investigating the theft of an antique from a property in St Madoes, stolen sometime on Wednesday, January 21.
"Anyone with any information is asked to contact Police Scotland."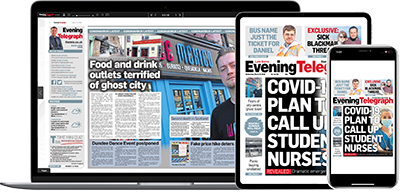 Help support quality local journalism … become a digital subscriber to the Evening Telegraph
Subscribe