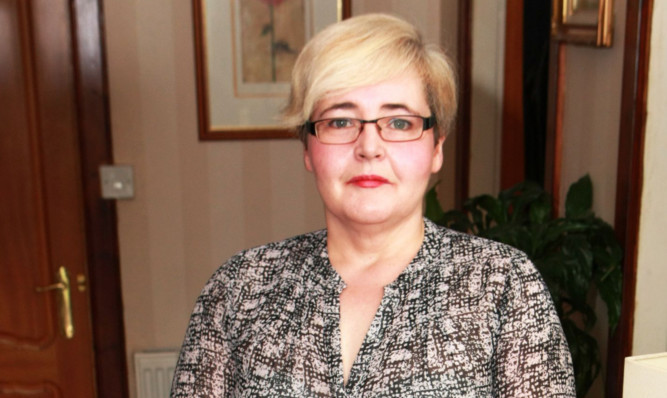 NHS Tayside has forked out nearly 400,000 for prescription slimming pills over three years, new figures have revealed.
Patients have been given more than 11,000 scripts for the drugs since 2011 with nearly 700,000 pills dispensed by the health board.
Since 2008, at least 25 patients under the age of 18 have been prescribed either orlistat or sibutramine, the drugs most commonly used to tackle obesity.
And during 2013/14 alone, NHS Tayside handed out 3,085 slimming pill prescriptions at a total cost of 110,494 around 30,000 more than the previous year.
Fiona McCurdy, a Dundee-based lifestyle coach, has described the figures as "scary".
But Joyce Thompson, a dietetic consultant for NHS Tayside, said: "Orlistat is the only drug specifically licensed for use in the treatment of obesity. Orlistat reduces the absorption of energy-dense fat by inhibiting pancreatic and gastric lipases.
"It is prescribed to patients with difficult to treat obesity as a supplement to dietary measures and as part of a weight management pathway.
"It should only be used with patients with specific BMIs and co-morbidities where diet, physical activity and behavioural changes are supported.
"The benefit to patients is improved weight loss when it is taken combined with a lifestyle weight management programme.
"NHS Tayside has a non-surgical specialist weight management service to help patients to lose weight.
"This service is delivered by a multi-disciplinary team and looks at a patient's diet, physical activity and behaviour change."
Between April and November last year, the health board dispensed 1,631 scripts to patients at a cost of 55,911.
The majority of prescriptions since 2010 have been for orlistat, normally in 120mg doses.
The drug, marketed as Xenical, is considered safe and effective by doctors and works by preventing around a third of the fat from the food you eat from being digested.
It is the most commonly prescribed slimming drug by NHS Tayside.
But Fiona McCurdy, who runs a runs a weight loss and fitness programme at St Ninian's Church as part of the Slimming World franchise, said that drugs should be "an absolute last resort".
She added: "I tried them myself a few years ago and they actually made me worse than I was they made me ill.
"Like everybody else, I thought they were going to be the miracle I was looking for.
"But they had side effects and ended up causing me to become more ill than being overweight was itself.
"There is no magic pill. It's all about a lifestyle change. Taking a tablet may help in the short term for a few months but it won't change your habits in the long-term.
"The sad thing is it is absolute desperation.
"You won't get any support taking the tablet in your house on your own, compared to going to a group where you have other people who are having the same struggle and can help you along the way.
"It's scary the amount of people who are being given these pills.
"The money should be spent on encouraging people to change their lifestyle rather than swallowing tablets."
Sibutramine, marketed as Reductil, has not been prescribed by NHS Tayside since 2009 after it was withdrawn due to concerns that it could lead to an increased risk of heart attack and stroke.
The European Medicines Agency recommended that sibutramine should not be prescribed by doctors or dispensed by pharmacists after clinical trials highlighted the potential dangers.
The drug was previously used to help with weight loss in obese patients who also have other risk factors such as type-2 diabetes or dyslipidaemia abnormal levels of fat in the blood.
1.5m on procedures to treat obesity
Figures obtained by the Tele revealed that NHS Tayside spent nearly 1.5 million on procedures to treat overweight patients in 2013/14.
During the same period, there were 429 people discharged from Tayside hospitals after being treated for conditions related to obesity.
The health board has also forked out nearly 180,000 on special equipment for obese patients including hoists and scales, lifting poles and leg holders.
In 2013/14 alone, 69,154 was spent, with other items including specialist beds, mattresses and theatre tables designed to support extra size and weight.
Meanwhile, a recent report revealed that Dundee has more overweight children than any other major Scottish city.
Figures show 17.7% of primary ones attending schools in the city last year were classed as overweight the national average is 15.5%.
There were 122 children classed as obese or severely obese the highest level for 10 years.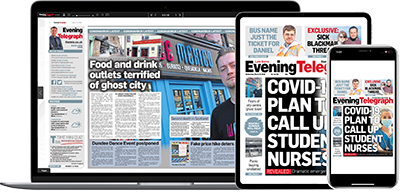 Help support quality local journalism … become a digital subscriber to the Evening Telegraph
Subscribe