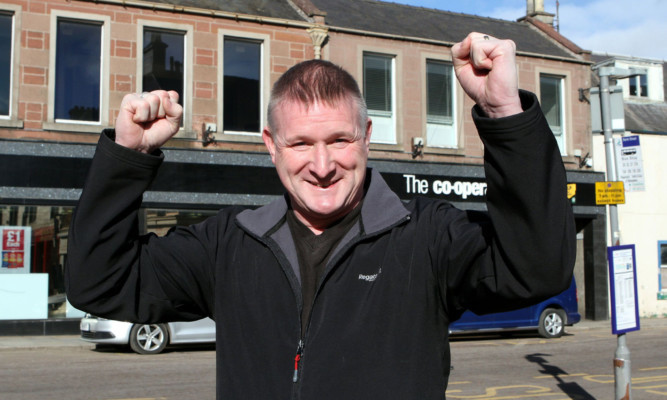 A Tayside taxi driver can't believe his luck after he won the lottery not once but twice!
Last Tuesday, Darren Penman's numbers came up in the Euro Millions draw and the following day four more of his numbers bagged him another win in a lottery draw.
Darren, 45, from Kirriemuir, said he couldn't believe it and was almost embarrassed to claim his second win.
He said: "I won 300,000 in the Euro Millions draw but very much less, 166, in the second draw but it's the fact that I won twice in two days!
"I won't be able to stop working and driving my taxi, but the money will obviously come in very useful."
Darren, who lives with his wife Karen, son Murray, 17, and who has a daughter Meganne, 18, a student at Aberdeen University, said his win was all the more surprising the way it happened.
He said: "I have my usual numbers that I use but last week when I went to buy my ticket I had forgotten to take a note of them with me so I went for a Lucky Dip instead.
"These are the numbers that won me 300,000. Now I won't know what to do keep my usual numbers in future or go for Lucky Dips again!"
Darren said it was only when he went in to the town's Co-op store to buy a new ticket and asked them to check his ticket that he realised he had won.
He said: "The girl said I had a winning ticket but she couldn't pay out and told me to contact Camelot at this point I thought maybe I had won a few hundred pounds. When I discovered how much it was I couldn't stop shaking. I could hardly drive my taxi, my legs were shaking so much."
Darren has also reflected on how close he had come to life-changing money.
"One of my numbers was 10 if I had number 11 instead I would have won 44 million.
"My win isn't in that league and the guy from Camelot really burst my bubble when he said Wayne Rooney earns in a week what I won, but I am happy with the amount it will help pay the mortgage anyway," he laughed.
"There have been loads of rumours in Kirrie about how much I won so hopefully this will stop the gossip."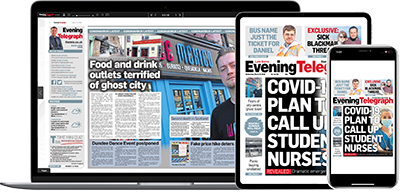 Help support quality local journalism … become a digital subscriber to the Evening Telegraph
Subscribe