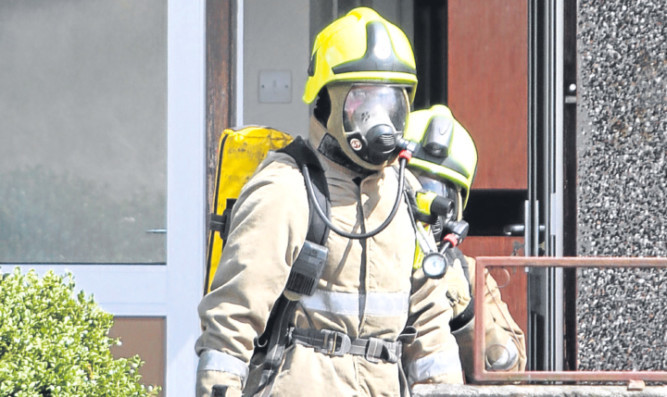 The number of firefighters in Tayside has fallen by more than 7% following the national restructuring of the service, according to official figures.
Statistics released by the Scottish Government show that within Dundee, Angus and Perth and Kinross, 627 members of staff were employed in 2013/14, compared with 745 members of staff employed by the former Tayside Fire and Rescue service a drop of 16%.
Excluding support and control room staff, which are now tallied centrally, the drop in the region was more than 7%, which is 2% higher than the national average of 5%. The Scottish Fire and Rescue Service has claimed the figures were not comparable, adding there had been no compulsory redundancies as a result of the changes.
But Stephen Thomson, Scottish regional secretary of the Fire Brigades Union, said any cut in staff was worrying.
He said: "The reduction in the number of whole-time firefighter posts is a concern and, while the Fire Brigades Union is working with the Scottish Fire and Rescue Service to mitigate the worst effects of the cuts, we still have no agreed number of whole-time firefighters to deliver the frontline service, unlike Police Scotland or indeed, Scottish teachers.
"The Fire Brigades Union strongly believes an agreed minimum number of firefighter posts is imperative to protect our communities in Tayside."
Jenny Marra MSP, who represents North East Scotland and is based in Dundee, said she was aware of the cuts made to the service in the city and across Tayside.
She added: "There are still people dying in fires in this city, so there is no justification for reducing the number of firefighters."
But SFRS deputy assistant chief officer Andy Coueslant, who has responsibility for the north of Scotland, said changes had been made to how figures were reported.
He said: "Simply comparing the figures from 2012/13 is not a true reflection of overall staffing levels in the north, as they are not comparing like for like.
"Not one person has been made compulsorily redundant, and not one fire station has been closed since the inception of the new fire and rescue service.
"Any reductions in staff numbers have been achieved through voluntary severance or early retirement, following a robust assessment process and natural wastage.
"Reducing duplication has been one of the many benefits of reform and has enabled a sensible, managed reduction in staff, so things like research and development into new breathing apparatus are not done eight times over."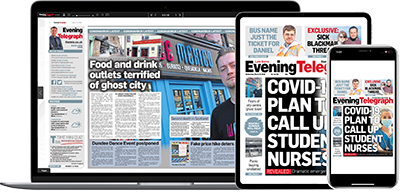 Help support quality local journalism … become a digital subscriber to the Evening Telegraph
Subscribe