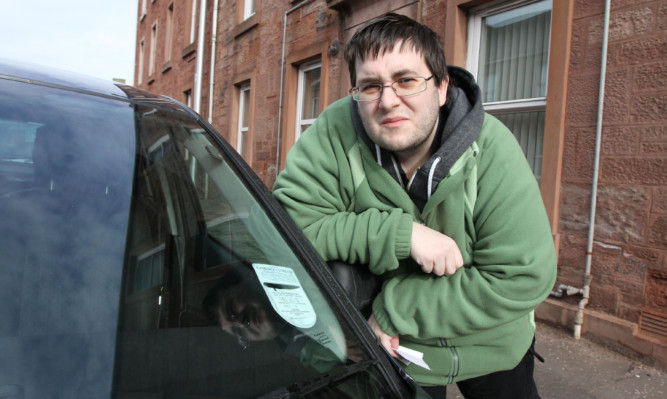 A taxi driver has accused blundering parking officials at Ninewells Hospital of handing him a 40 fine despite having a valid ticket on display.
Matthew Tosh, 30, of Arbroath, was visiting his gran at the hospital on Monday night and parked on level seven.
To avoid putting glue on the inside of his window, and to stop the wind blowing it away, Matthew has regularly been putting tickets in his tax disc holder.
But when he returned to his car at 10.15pm with more than an hour left to run on the ticket he found a 40 fine on his windscreen.
Matthew said: "As it was windy and I didn't want to lose it, I put the ticket in the tax disc holder.
"I came back a couple of hours later and found the fine I was absolutely furious. I didn't understand how they couldn't have seen it.
"I went to the office but it was closed.
"I was still mad when I went to the office again on Tuesday and I told them I would be appealing.
"I told the guy I always put it in the tax disc holder and he said they would review the fine.
"Hopefully it will be overturned, but I won't be paying it if it isn't I will quite happily go to court to fight it."
Matthew insists he has been using the technique to store his tickets since the turn of the year and has never had a problem at Ninewells or elsewhere.
He said: "As a professional driver, I'm required to keep my windscreen clear of dirt, both inside and outside.
"Although I was driving my personal vehicle, I keep the same rules and, by using the former tax disc holder to hold the parking ticket, it keeps my windscreen clear of sticker glue which can catch dust on the windscreen and therefore cause an obstruction.
"The first time I did it was at the start of the year in January and I've never had this happen until now."
A spokeswoman for VINCI Park who operate the carpark at Ninewells said there was no one available to respond to the Tele's request for a comment.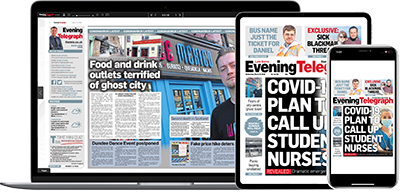 Help support quality local journalism … become a digital subscriber to the Evening Telegraph
Subscribe