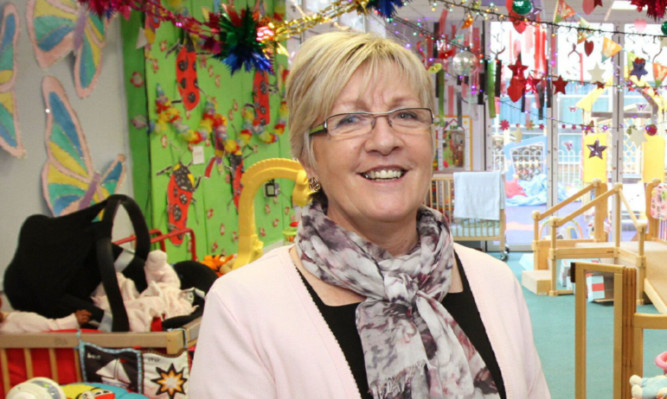 The husband of the principal teacher of Menzieshill High's Young Mums' Unit has slammed the leader of the council's administration for divulging personal information about his wife.
Bob Seith said he was furious that during the debate on the future of the YMU at the city council's budget setting meeting last week, Ken Guild revealed that Norma had been signed off sick for a month.
He said he believed that Mr Guild had given out the information to influence the council's decision over the restructuring of the unit and his wife's position there as principal teacher.
As part of council cuts, her position at the unit has been scrapped.
The incident has led to one opposition councillor complaining to the local authority's chief executive.
Mr Seith said: "The information isn't even accurate. Norma's bosses knew before the budget meeting that she is actually returning to school on Tuesday.
"When she returns she will only have had seven days off.
"Councillor Guild should not even have had access to this information. He certainly shouldn't have spoken about my wife's personal circumstances in a public arena. What he said was inaccurate."
During the course of the YMU debate, Mr Guild told the chamber that when he visited the unit on February 6, Mrs Seith was signed off sick for a month.
He said that the unit was operating perfectly well in her absence.
Labour leader Kevin Keenan said Mr Guild's actions had been despicable.
"Following the meeting myself and deputy Labour leader Richard McCready went straight to the chief executive, David Martin, and the council's chief legal adviser, Roger Mennie, and complained," said Mr Keenan.
"I have left the matter with the chief executive. Council officers must oversee that the standards of the council are maintained."
Mr Keenan said that no politician should have that level of detail about an employee, adding: "I would want to know where he received this kind of information."
Mr Guild defended his comments.
He told the Tele: "What I said in the chamber was an accurate description of my visit to the school and of the information I received there."
However, he said he had nothing further to add to the statement.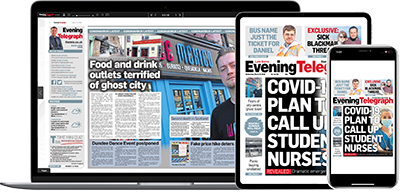 Help support quality local journalism … become a digital subscriber to the Evening Telegraph
Subscribe