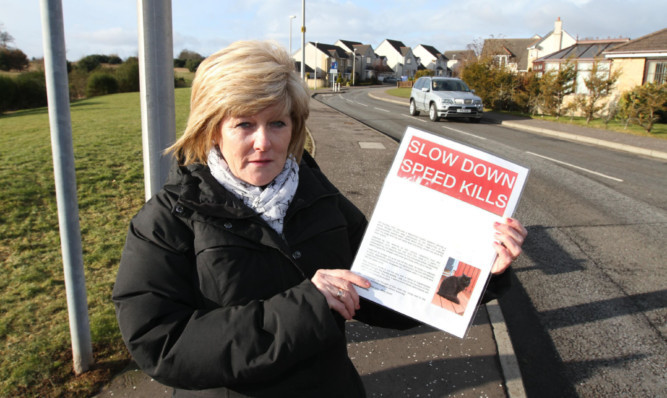 A Dundee woman has launched an anti-speeding campaign after having to "scrape" her pet cat off the road.
Jane McGinley, a childminder from Ballumbie Castle Estate, said she was left heartbroken after she witnessed Jerry being run over by a driver.
The 54-year-old has warned that it could be a child hit next time, and claims that speeding has become common in the area.
Ballumbie Castle Residents' Association are now asking for speed bumps to be installed at Silver Birch Drive, where the incident happened.
Jane said: "A few weeks ago I was walking my Highland Terriers and Jerry was following us.
"Then a car came darting over the roundabout really fast, which startled Jerry and he ran onto the road.
"It all happened really fast there was an awful thud and a horrible cry.
"I helplessly watched as the wheels went over and flung Jerry into the air.
"The car drove on and I was left to scrape my poor cat up off the road. I watched the tail lights disappear as I cradled Jerry in my arms and felt him pass away.
"I ran to the house and my husband phoned he police, but there wasn't much they could do.
"It was a cat this time, but it could very well be a child in future. It chills me to think about it."
Jane had rescue cat Jerry for 11 years, and says the children she looks after doted on him.
She is working with the residents' association to persuade the council to put in speed bumps, as she claims that the chicanes currently in place aren't enough.
Jane added: "There is a lot of speeding on the estate. I'm afraid when I cross the road with children.
"We've spoken to police and the council, and a while ago they put chicanes in, but they're not very effective.
"This has been a horrible time.
"If someone had come to my door and said Jerry had been killed it would have been bad enough, but to actually see it happen was horrific.
"The children I look after keep asking where he is and I've had to explain he's in heaven."
The estate sits within the Angus Council boundary, but a spokeswoman for the authority said they didn't intend to make any changes to the street despite local concern.
She said: "We don't seem to have any current traffic management complaints for that estate, and we have no plans to carry out any additional traffic calming measures at the location."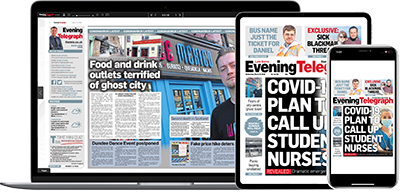 Help support quality local journalism … become a digital subscriber to the Evening Telegraph
For as little as £5.99 a month you can access all of our content, including Premium articles.
Subscribe