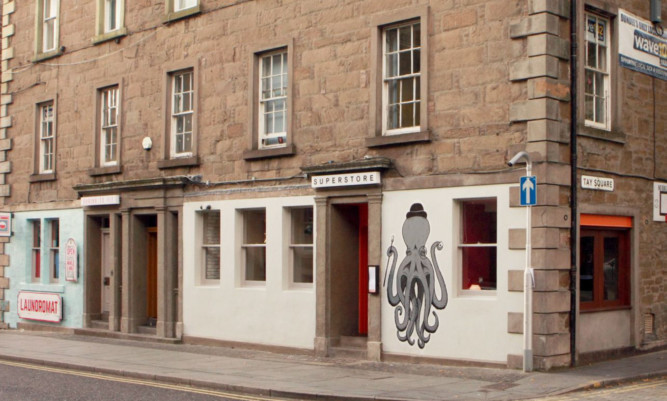 The firm behind some of Tayside's trendiest bars and restaurants has been forced to pay back more than 400,000 following the discovery of major financial irregularities.
G1 Group, which runs South Tay Superstore and Shrink To Fit in Dundee's city centre, had incorrectly claimed for 411,834 from the government training scheme Skills Development Scotland (SDS).
The business run by leisure entrepreneur Stefan King said it would use the public cash to train up staff.
But following a major probe by SDS, it was discovered their training company was not eligible for the money.
They were immediately suspended from the scheme and are not to receive any more public funds for Modern Apprenticeship training programmes for the time being.
G1 Group even featured in an SDS newsletter as a case study in 2011, but G1 has now admitted that just one year later its training company Host PLC had trained candidates when they were not eligible for the funding.
After being confronted with the findings, G1 Group paid the 411,834 back in full. Police did investigate, but there is no current probe.
A spokesman for Skills Development Scotland (SDS) said: "A recent investigation into the G1 Group identified that they had made a total of 411,834 of incorrect claims.
"Following the investigation, during which time all contracts were suspended, SDS secured repayment of the entire 411,834. In line with SDS protocols, in the current financial year no contracts for new activity were awarded to the G1 Group. SDS has a robust compliance system in place to monitor training providers to ensure value for money for the public purse."
A spokesman for G1 said: "In early 2013, G1 fully co-operated with an investigation carried out by Skills Development Scotland.
"The outcome of this investigation showed our training company, Host plc, had trained candidates in 2012 across Scotland and claimed funding from SDS when some of these candidates did not meet the criteria and therefore were ineligible for funding.
"As part of the conclusion of the investigation G1 Group Plc agreed to fully repay all monies wrongly claimed and have since continued to operate its training business in accordance to the recommended changes."
G1 Group also owns six restaurants in St Andrews as well as the Bothy Restaurant, Harry's and The Playhouse Cinema in Perth.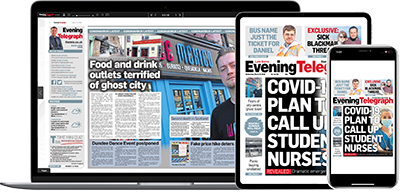 Help support quality local journalism … become a digital subscriber to the Evening Telegraph
Subscribe