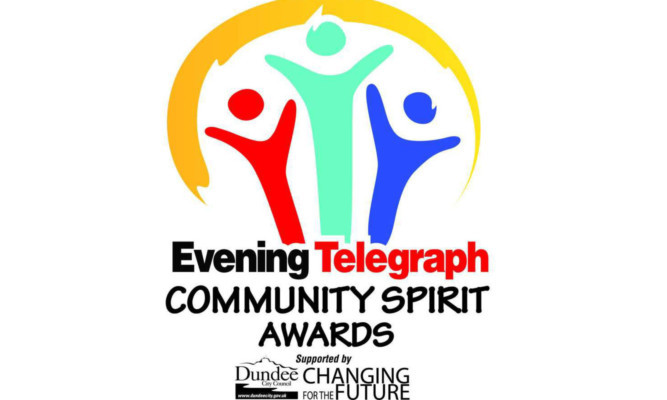 People from all walks of life have made the shortlists for the Evening Telegraph's first Community Spirit Awards.
From a youngster raising the profile of Dundee to a road bridge rescue hero, the lists revealed today showcase the breadth of selfless acts and tireless work taking place in the area.
The judges have whittled down the entries to three finalists in 10 of the 12 categories. Such was the difficulty in selecting three nominees for the Spirit of Dundee Award, the judging panel added an extra finalist to that category.
Young and old, groups and individuals, volunteers and professionals are all in the running for an award.
Among those nominated in the Courage Award is Poul Thomassen, who selflessly held on to a woman as she dangled from the Tay Road Bridge. Poul has already received a number of honours for his act of bravery, including an award from the Royal Humane Society.
Alongside courageous acts, people who have gone above and beyond the call of duty to improve the environment are set to be honoured. They include Bonnie Dundee, a group of independent volunteers, working in partnership with the council to improve the environment of the city.
Working in the community for more than 10 years, the small and merry group give up a lot of their spare time to make Dundee look nicer.
Older people do a huge amount to help improve their local community, and the Senior Award is aimed at acknowledging the hard work they do. One such nominee is George Ferguson. George is Mr Broughty United, founding the football club in 1973. He is the last of the four founding members and is the club president.
Young people have also shone brightly in the community and a large number of entries were submitted for the Young Award, including finalist Andrew Batchelor.
At 14, Andrew is at the heart of community involvement. During the City of Culture bidding process, he started a popular Facebook page dedicated to supporting the bid. So impressed were the official team, they asked him to become a part of the bid.
Peter McAvoy Snr, and his late son Peter Jnr, have received a joint nomination in the Health and Wellbeing category. Peter Snr has been tirelessly raising money and awareness since his son died of a heart attack while studying in the USA last year.
There will also be a special Lord Provost's Award for Community Service from Bob Duncan. He will keep the winner of the award firmly under wraps until it is announced on the night.
Mr Duncan said he and the judging panel were hugely impressed by the standard of entries.
He added: "This is a great shortlist, full of some of the very best people in Dundee.
"I know it was not an easy task for the judging panel, but it was certainly one they enjoyed. The awards received a tremendous response, which shows there are many people in the city with a passion for helping and inspiring others.
"Everyone nominated for this year's Community Spirit Awards should be proud of how far they have come.
"Each person is working to make sure Dundee is a better place to live and I am very much looking forward to hearing who wins."
All of the finalists will attend a gala dinner on February 13 at the Caird Hall, where the winners will be announced.The shortlisted nominees are:Courage Award Atlaf Hussain, Elizabeth Ferris and Poul Thomassen.
Environment Award Bonnie Dundee Group, Dighty Environment Group and Trudy Cunningham.
Good Neighbour Award Jacqueline Nicol, Jim Fraser and the Mid-Lin Day Care Volunteers.
Health and Wellbeing Award Alain Saum of Dundee Young Addaction, Camperdown Cycling Group, and Peter McAvoy Snr and Peter McAvoy Jnr.
Public Services Team Award Advocating Together for the SAY Team, Dundee North Law and Dundee Energy Efficiency Advice Project.
Safer Streets Award Community Safety Wardens, Safe Drive Stay Alive and Sharon Dickie and Alice La Rooy, of Friends of Magdalen Green's Roseangle Playpark Campaign.
Senior Award Frank Jordan, George Ferguson and Stella Carrington.
Sport Award Dundee Dragons Wheelchair Sports Club, Dundee Gymnastics Club 2k and Grove Menzieshill Hockey Club.
Uniform Services Award Dundee Prevention Team, Police Scotland Youth Volunteers and Special Constable Marshall Moyes.
Young Award Andrew Batchelor, Morgan Academy Health Buddies and Showcase the Street.
Spirit of Dundee Award Community Firefighter Kevin Phillip, Bharatiya Ashram at the Dudhope Centre, The Food Train and Yvonne Mullen.
To find out more about the Tele's Community Spirit Awards, click here.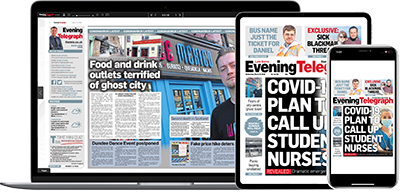 Help support quality local journalism … become a digital subscriber to the Evening Telegraph
For as little as £5.99 a month you can access all of our content, including Premium articles.
Subscribe