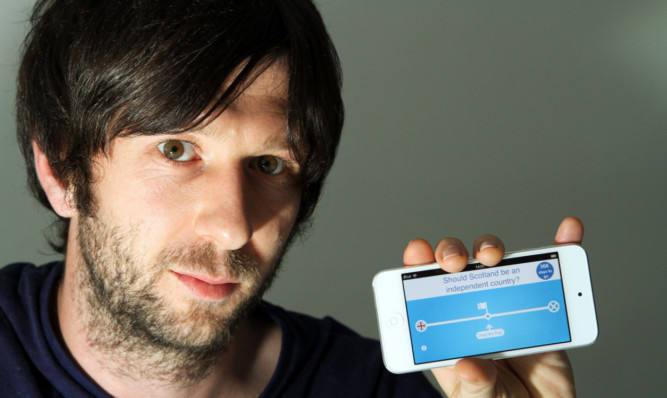 Dundee is going through some of the biggest changes in its history, with city chiefs predicting a bright, prosperous future. But, in 10 years' time, what will life be like here?
The Tele spoke to some key city figures to find out what's in store for Scotland's fourth-largest city.
It was historically a home for jute and jam but many of Dundee's old industries have been replaced by modern-day realms including medical research, comics and video games.
However, that will change again within the next decade, according to Mike Romilly, of Dundee-based mobile app developers Waracle, who has predicted the city's gaming industry will decline and be replaced by companies combining mobile technology with health.
He said: "The gaming companies will decline because it is too high-risk. We haven't had a big gaming hit in Dundee for a long time. Mobile health is going to be huge. It's built around wearable or mobile medical hardware.
"For example, you can contact your GP using your phone and reduce the clutter in waiting rooms or sensors which warn you if you are going to have a heart attack. By 2020, it is expected the market will be worth more than $60 billion.
"Dundee is very strong on technology, particularly bio-technology, and you will see a lot of mobile health start-ups in Dundee.
"You will also start to see a lot more collaboration between the mobile and healthcare sectors. It is the start of something that is going to be big."
With Dundee's 1 billion Waterfront development beginning to take shape, councillor and city development convener Will Dawson is expecting that in 10 years' time, it will be a thriving site of work and leisure.
He said: "We will, hopefully, be looking at major development at the Waterfront by that time.
"The civic space will be up and running. There will be offices, businesses, cafes and retail. It will be a vibrant area connecting the city centre down to the river. We have an amazing setting, ideal for tourism.
"I can also see Dundee becoming a hub city attracting people to base themselves here and visit other parts of the country.
"In terms of industry, there have been a lot of good companies who have done work in the fields of entertainment and medical research.
"They will still be going about, coming up with new, innovative ideas.
"In terms of the cultural aspect, the V&A will be on our doorstep and will attract even more visitors. It's an interesting time to be in Dundee and the future is exciting."
Gillian Easson, director of Creative Dundee, agrees that the creative industries will continue to grow over the next 10 years.
She added: "We have a lot going on. The V&A is going to come to the city which will attract many more people who may not have known about what else we have to offer.
"Dundee is currently recognised as the games capital and we have a lot of interesting talent working on some really interesting projects.
"What really interests me is the crossover between mobile companies and healthcare.
"We had the big one recently between Gorilla T and Cancer Research and it is pretty amazing that is happening in our city.
"So industry will be expanding, not only in cultural areas but also in social areas as well."