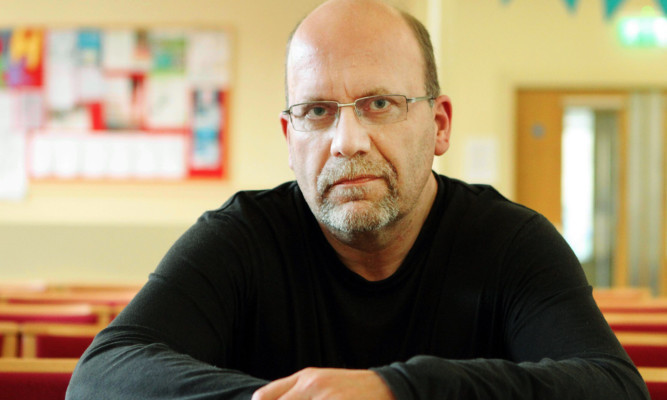 Modern Scotland has "no room for Jesus", according to a Dundee church minister.
The Rev David Robertson, who will be the next moderator of the Free Church of Scotland, said much of the church in this country saw Jesus as the "ultimate celebrity idol."
In his Christmas address, he also claimed that militant secularists want to reduce Christians "to the status of a knitting club or Trekkie society."
Rev Robertson said: "It seems to me though a little ironic that, as Scottish society is becoming more secularised, the Church is placing an even bigger emphasis on Christmas and is, to be frank, sounding increasingly desperate.
"We have gone from looking for people to attend and worship every Sunday, to being thankful that they might even darken our doorstep just once a year. If a dog is for more than Christmas, then how much more Jesus?!
"At every nativity, at least with those who actually try to have some semblance of the biblical story, one of the facts that is put across is that 'there was no room at the inn' for baby Jesus. It strikes me as a suitable metaphor for how much of Scotland will celebrate his birth this year.
"Some will have no room for Jesus because they are too busy watching TV, feeding themselves or getting whatever presents they can. The glitz, consumerism and greed leave little place for Jesus. And yet still people struggle to find satisfaction.
"Others want to exclude Christ from Christmas in order to be 'inclusive'. But 'Winterville' or 'seasons greetings' is not the real problem.
"No the real problem are the atheists/agnostics who under the guise of 'secularism' want to remove all trace of Christianity from society. Of course they get very upset if you say that."
His comments come after secularists attacked Jim Murphy, claiming the MP should not be allowed to become Scottish Labour Party leader because of his Roman Catholic faith.
He continued: "Thus the militant secularists magnanimously say they will let us have our 'private' beliefs and reduce us to the status of a knitting club or Trekkie society, as long as these beliefs don't actually affect our public actions or lives. They want to remove religion from public life.
"This essentially means they want to remove Christians from public life, as we have recently seen with Jim Murphy MP, because no Christian is going to hold to an internalised faith only, which doesn't affect their outlook in every part of their lives.
"The secularists will continue these witch hunts until Christ is removed from public life and we end up with a Godless dictatorship. For them there is no room for Christ in the inn of the Brave New World of modern Scotland."
The St Peter's Free Church concluded: "It's a tragedy that much of the church in Scotland seems to regard Jesus as some kind of dead figure from the past who is largely unnecessary except as the ultimate celebrity idol.
"We ignore his word, we mock his teachings and we think that we are the Head of the Church. Jesus is reduced to a bit part in his own play.
"If the Holy Spirit were removed from the church in Scotland today, then 90 per cent of what we do would carry on as if nothing had happened. No room for Jesus in the church."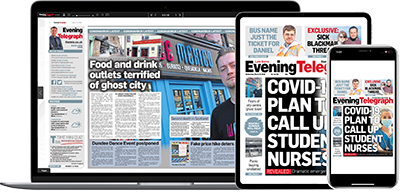 Help support quality local journalism … become a digital subscriber to the Evening Telegraph
Subscribe