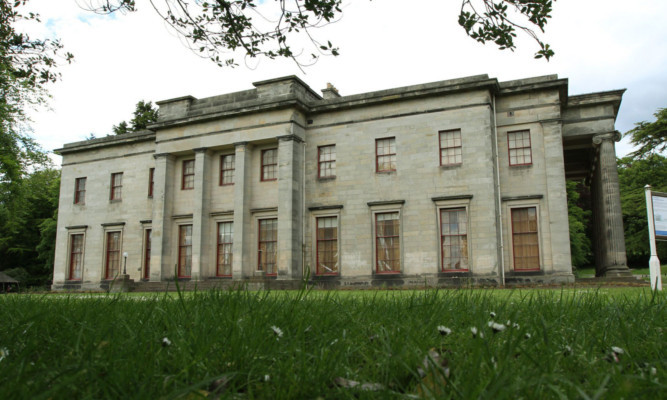 Thousands of pounds worth of lead has been stolen from a historic Dundee building.
Thieves targeted the roof of Camperdown House, making off with around 14 metres of the metal causing 2,000 worth of damage in the process.
The Alisted building, located in Camperdown Park, underwent nearly 1 million worth of roof repairs in 2011.
Police are now investigating the incident and have urged anyone with information to come forward.
A spokesman said: "Police Scotland can confirm that officers are making inquiries into the theft of lead flashing from Camperdown House that happened between 5pm on Wednesday November 26 and 8.30am on Thursday November 27.
"Around 14 metres of lead was stolen. Anyone who saw or heard anything suspicious is asked to contact Police Scotland on 101. Alternatively, information can be passed via the charity Crimestoppers on 0800 555 111."
Captain James Crawford, chairman of trustees of Friends of Camperdown House, said: "It is difficult enough to look after the building without having people stealing lead from it.
"It's appalling that people should find it easy to steal lead."
A Dundee City Council spokesman said: "Anyone with information should contact Police Scotland. We are assessing the situation and undertaking the necessary repairs."
Camperdown House was purchased by the city council in 1946. The 19th Century building last opened regularly to the public in 2003, but now opens only for special events.
The Tele reported earlier this year on a court case that saw a man jailed for 11 months for stealing lead flashing from public buildings in Lochee.
Michael Smith caused nearly 32,000 worth of damage in his thefts from Lochee Library, Lochee Leisure Centre and Lochee Primary between April and August last year.
During this year, thieves also struck at Block 20 in Dunsinane Industrial Estate, and Birkhill's Millennium Hall.
Police have previously revealed that around 10 cases of metal theft are reported in Tayside every month.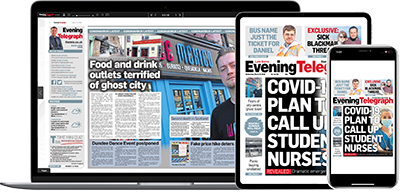 Help support quality local journalism … become a digital subscriber to the Evening Telegraph
For as little as £5.99 a month you can access all of our content, including Premium articles.
Subscribe