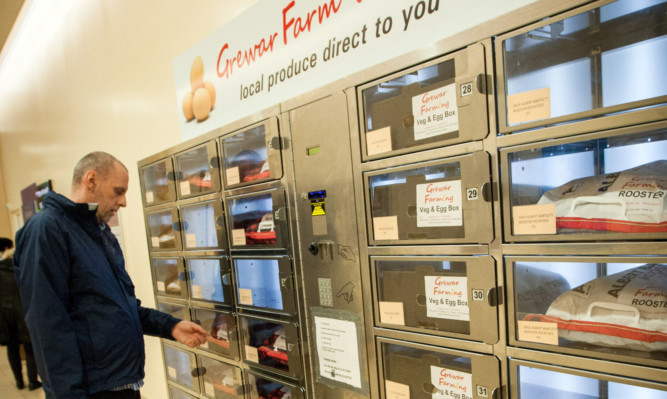 A fresh approach to selling produce has been unveiled at Dundee's Overgate Centre a vegetable vending machine.
The machine has been installed on the second-floor of the shopping centre and offers shoppers the chance to purchase bags of potatoes or trays of vegetables.
While the vending machine may appear an odd fit in the Overgate, it is proving an early success with shoppers.
The vending machine has been created by the Grewar family, owners of East Ardler Farm outside Blairgowire, who launched Grewar Farm Vending to find a new way of selling fresh produce.
The Overgate machine offers bags of potatoes for £3 and a tray of vegetables and eggs containing six free-range eggs, six baking potatoes, a turnip, 1.25kg of onions and 1.25kg of carrots for £5.
Pete Grewar said: "We've had a vending machine at the bottom of the farm road for two months and it has been very popular, but it is a quiet road so we thought we would try it somewhere with a bit more footfall and the Overgate was very keen."
He added that if the vending machine is a hit with customers then more could be installed. The machine is in the Overgate for a three-month trial period.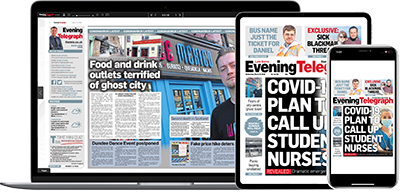 Help support quality local journalism … become a digital subscriber to the Evening Telegraph
Subscribe