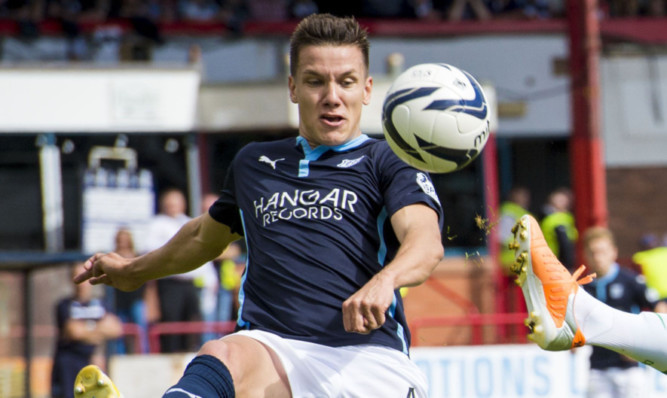 It can be taken as read the feeling is mutual but Thomas Konrad believes moving to Dundee in the summer was the best choice he ever made.
The young German has been a stand-out at centre-back since arriving from SV Eintracht Trier in July.
And, despite the Dark Blues seeing their four-game unbeaten run brought to an end at Celtic Park on Saturday, the 25-year-old arguably had his best game to date.
He admits the 2-1 final score in Celtic's favour apart, it was an experience he'll remember for a long time.
"I enjoyed it very much. It's a massive stadium," he said.
"It's like the first league in Germany, going to places like Bayern Munich or Dortmund. It was fantastic to play in.
"Back home I have played in Berlin where it's a big stadium but it's not like Celtic. That is a very special place."
For Konrad, it also provided confirmation he was right to take the gamble of uprooting and heading for Scotland when Dens boss Paul Hartley offered him a contract.
"It was the best decision of my life and my football career to come to Dundee. I am really happy here.
"I love the club and Scottish football as well. In Germany, I would say the football is faster but here there is more tackling and I love that part of the game."
So much so, despite leaving behind a country on a high after winning the World Cup in July and which boasts some of the best club sides in Europe, he believes the game here is improving him as a player.
And he admits that's in no small part down to his central defensive partner James McPake, another star of Dundee's fine start to the season.
"I think my partnership with James works very well. It's getting better and better and I think I am in a good team.
"He is a top defender and I think there is a lot I can learn from him. He is also very experienced and this is something I can learn from as well."
Not that Konrad doesn't already have a lot to offer himself.
His reading of the game was a feature of a performance on Saturday that saw him always in the right place at the right time.
He reveals that's not just a knack it's down to a game awareness that's drilled into German pros from a very young age.
"In Germany in the young teams we always worked very hard on reading the game.
"Sometimes you would have two hours on the training pitch with no ball just going through things that can happen. I think that helped me a lot as a defender.
"We had to learn so much on that side of the game and I think this was good for me."
Those formative years also taught Konrad there are no prizes for coming second.
As much as he enjoyed his trip to Parkhead, he doesn't want to be remembered for playing well in defeat.
"Yes, I was happy with how I played. It would be better if we won the game and the two goals were disappointing.
"And I think I should have scored when I had a header in the first half. The ball was a bit high but, had I put it in the net, it would have been easier for us.
"Now we have a massive game against Aberdeen in the cup and I am looking forward to that.
"Like against Celtic we played a good game against them last time we met but lost. Now we have to beat Aberdeen.
"Scotland is like back in Germany because the cup is a very big thing.
"Everyone wants to go to the final and we must do our best to beat Aberdeen and see what happens after this."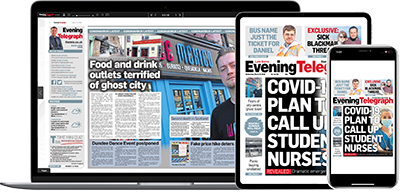 Help support quality local journalism … become a digital subscriber to the Evening Telegraph
For as little as £5.99 a month you can access all of our content, including Premium articles.
Subscribe