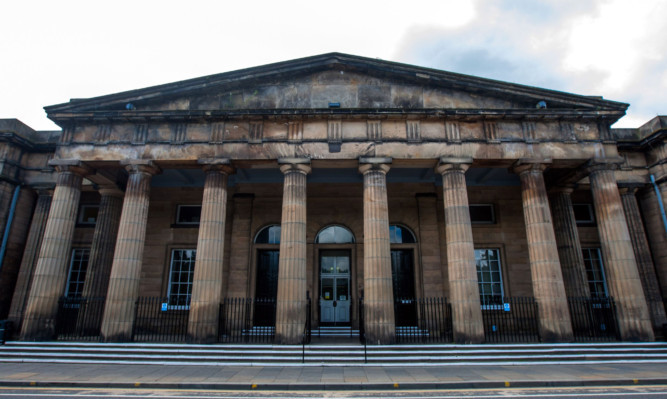 A woman was forced to record details of sexual abuse before being raped, she told a jury at the High Court in Perth yesterday.
She said Allan Johnstone repeatedly raped her and subjected her to beatings as well as locking her in a porch with pigeons and ferrets for days on end.
Johnstone is alleged to have raped six women and subjected them to degrading ordeals, and to have attacked and killed a number of domestic pets.
He denies locking the woman in the porch for so long she urinated on her clothing and was forced to lap milk and water from a bowl on the floor.
Johnstone denies raping the woman and five others over a period covering more than 20 years on an indictment totalling 40 charges of violence and sex attacks.
As well as the alleged attacks on women, a man and a child, he also denies killing a hamster and kitten, trying to flush a cat down a toilet and kicking a dog.
He is accused of abducting another woman and raping her after forcing her to go on her hands and knees to pick up cigarette ends while licking ash from the floor.
He also denies that between December 1983 and November 1988 he breached the peace at three addresses in Forfar by causing unnecessary suffering to animals.
The jury heard an allegation that he punched and kicked a dog to its injury, threw a kitten against a wall leaving it so severely injured it died, attempted to flush a cat down a lavatory, seized a dog and swung it by its ears causing it to strike a television to its injury, and killed a hamster.
Johnstone denies all of the charges and the trial before Lord Bannatyne continues.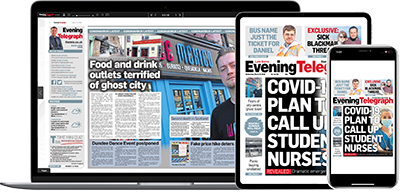 Help support quality local journalism … become a digital subscriber to the Evening Telegraph
For as little as £5.99 a month you can access all of our content, including Premium articles.
Subscribe