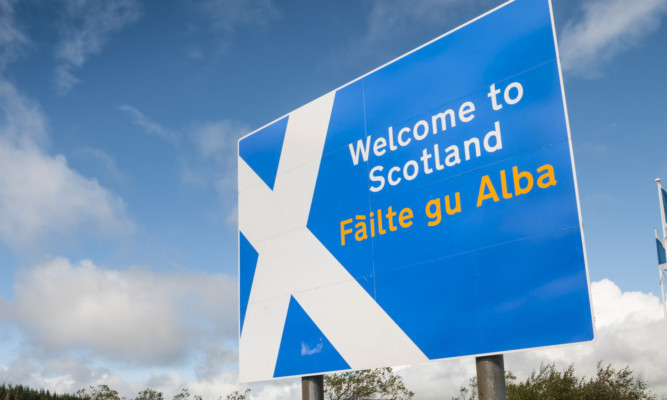 Only 474 people can speak it, and fewer than 50 use it at home yet Dundonians could soon be reading it all over the city.
That is the reality under council plans to make Gaelic a way of life in Dundee.
The Tele has delved deeper into plans by the local authority's SNP administration to introduce the Celtic language into schools, signs, public buildings, workplaces and even its own logo.
We have also had a look at how common the use of Gaelic is in modern-day Dundee.
And we can reveal that 36 times more people in Dundee speak Polish in their homes than Gaelic.
According to the 2011 census, just 48 people living in the city use Gaelic at home and 474 were able to speak Gaelic. That is compared to 1,731 residents who speak Polish at home.
Meanwhile, a staggering 8,926 speak other languages at home.
And there are even 1,008 people speaking Scots 21 times the number that speak Gaelic in their homes.
The council's plan is that by the end of next year, residents of the city will be using or reading the Gaelic language in various areas of day-to-day living including in education.
There are further plans to develop and add to the use of the language in Dundee over the next five years.
Once the process gets under way, you could be looking at signs in Dundee that direct you to NHS Taobh Tatha NHS Tayside; Oilthigh Dhn D Dundee University of Dundee; Nuadh-ealain Dhn D Dundee Contemporary Arts; Drochaid Tatha Tay Road Bridge and Comhairle Dhn D Dundee City Council.
Despite the tiny numbers of people currently using the language, the city council is keen to press ahead with its plans as part of its bid to "recognise the importance of extending the visibility of Gaelic and increasing its status".
It has also referenced Dundee's Gaelic past in making its argument with some of the city's most famous landmarks gaining their names from the language.
Council leader Ken Guild says it's part of the council's statutory duty laid down by the Scottish Government to promote Gaelic.
And in a foreword to a new report on the plans, he said the council was committed to recognising the status of Gaelic as one of Scotland's national languages and its contribution to the "richness and diversity of Scottish culture and its importance within Scotland's heritage."
"Although Gaelic has not been widely used in Dundee in recent times, it was spoken at some time virtually everywhere in Scotland," said Mr Guild.
"Gaelic was likely the dominant language in Dundee between around 800-1200 AD but was still being spoken in 1791 when a Gaelic chapel was built in Dundee for "Highlanders recently arrived in the town" (perhaps from the Angus Glens).
"In the Dundee area, a number of place names were coined in the Gaelic period. For example, the name of Balgay Hill which overlooks the city derives from the Gaelic Baile Gaoithe (stead of the marsh/wind), while the name of one our secondary schools, Baldragon, derives from the Gaelic Baile Dreagan (farm of the dragon, where dragon means 'a hero')."
A Scottish Government spokesman said: "Gaelic is part of our identity and culture and the demand for it continues to grow all across Scotland. We know from the Scottish Social Attitudes Survey in 2012 the vast majority of people Gaelic and English speaking support maintaining Gaelic as an important part of our heritage."
Gaelic is not currently on offer as a course at Dundee University, although a spokesman said there were plans to introduce a distance learning course in the language.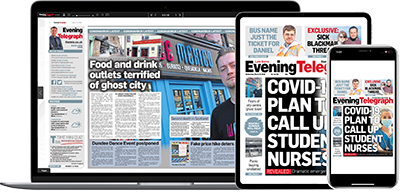 Help support quality local journalism … become a digital subscriber to the Evening Telegraph
Subscribe