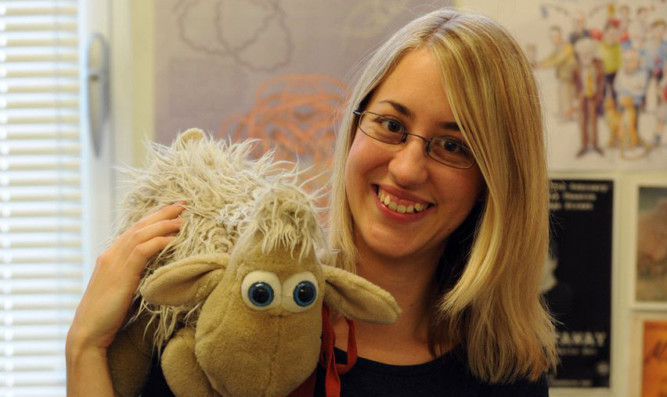 From bats to bananas, there's plenty for families to enjoy at the Dundee Science Festival next month.
Some events, like Dragons in Your Garden at Camperdown Wildlife Centre, will show people how to encourage wildlife including reptiles and frogs into their backyards.
Others involve lab coats and protective glasses, as children are taught how to extract DNA from bananas at Dundee Science Centre, and how to test the pH balance of soil at the James Hutton Institute.
Julia Collins, a mathematics engagement officer at Edinburgh University, will be helping people to make organic shapes in a knitting workshop as part of the festival.
She said: "Botanica Mathematica is a collaborative project exploring through knitting and crochet how simple mathematical rules can generate plant forms."
Julia explained how participants often added to the projects in unexpected ways, but that experimentation was exactly what the festival is trying to encourage.
She said: "We get wonderful variation by people using different yarns, different techniques and making different sizes of things.
"And some people will modify patterns just as mutations happen in nature."
The initial workshop will focus on making chanterelles a wild edible mushroom with a distinctive funnel shape and gill-like ridges.
The creations will be displayed alongside other examples of the technique at Taypark House on the Perth Road the following week.
The workshop and exhibition are part of more than 100 different activities and events taking place over the course of the science festival, from November 1 to 16.
Stewart Pritchard, from the Dundee Bat Group, will be taking participants to Baxter Park to make boxes for bats the group aim to have 200 installed in Tayside by the end of the year.
Stewart said: "This is an opportunity for people to come and find out about bats. They can take away their box and put it up themselves or give it to our scheme."
The Beavers Are Back event at Camperdown Wildlife Centre is for primary school children, and will discuss how animals that have been absent for centuries are being re-introduced to Scotland.
A full programme will soon be available at www.dundeesciencefestival.org.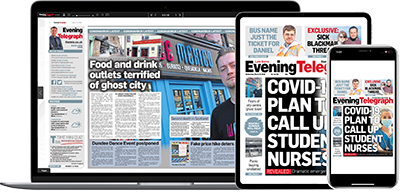 Help support quality local journalism … become a digital subscriber to the Evening Telegraph
Subscribe