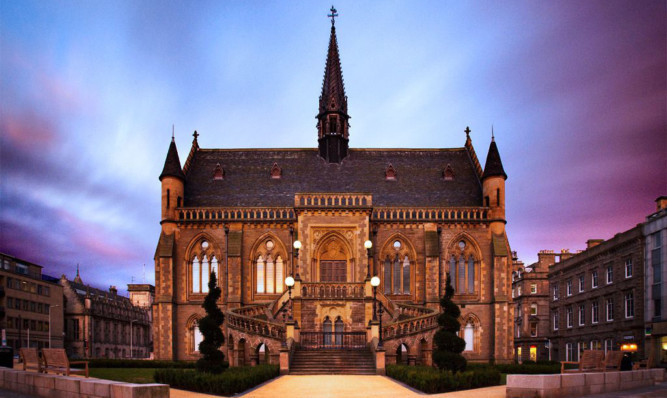 Dundee has been crowned Scotland's most cultural city.
A new study of cultural venues ranked the city fifth out of 50 UK locations seeing off competition from the likes of London, Liverpool, Edinburgh and Manchester.
The rankings were worked out based on the number of cinemas, libraries, Michelin guide restaurants, music venues, museums, theatres and Grade I listed buildings on offer in each city.
And Dundee cemented its place near the top of the table, mainly thanks to boasting 13 libraries and five theatres.
Oxford topped the list only Cambridge, Bath and Norwich were also ranked above Dundee.
Chelmsford, St Albans and Leeds were named as the three least cultural cities in the UK.
Despite seeing off Dundee's bid to become the UK City of Culture 2017, Hull was ranked in lowly 39th place.
Bryan Beattie, part of the team behind the Dundee bid and director of Creative Services Scotland, said the research should be "no surprise to people who already live in the city".
He added: "It's a fantastic accolade for the city.
"When we lost out last year, a few people were saying we should aim even higher and bid for the European City of Culture when it rolls around in 10 years' time. It certainly wouldn't be seen as daft for Dundee to be bidding now."
The research was based on the number of venue types per 100,000 of the population, with Dundee coming seventh for number of theatres and ninth for number of libraries.
The city performed slightly worse in terms of museums and cinemas, ranked in 19th and 28th place respectively.
The analysis also found that Dundee has eight Michelin Guide restaurants per 100,000 people including the Malmaison Brasserie and Metro Brasserie at the Apex Hotel putting it in 21st place.
But the city finished at the top end of the overall table due to a high number of cultural venues such as The McManus, Caird Hall, Whitehall Theatre and the Central Library.
The achievement is made all the more remarkable by the fact that none of Dundee's Grade A listed buildings was included in the research because the study was based around the English Heritage system. Council leader Ken Guild said the results of the study reflected the city's cultural ambitions.
He added: "Dundee is a fantastic place to live and work and its cultural facilities act as a magnet for visitors.
"We are constantly looking to improve our cultural identity and we're currently undergoing a massive transition, with regeneration works being carried out across the city.
"Our 1 billion pound Waterfront project is going to be spectacular and definitely a must see attraction for Scotland especially with the impending arrival of the V&A."
Clare Brennan, curator of the Hannah Maclure Centre at the University of Abertay, said it was "nice for the city to be acknowledged".
She added: "Dundee is on a bit of a trajectory just now and it feels like the city is buzzing."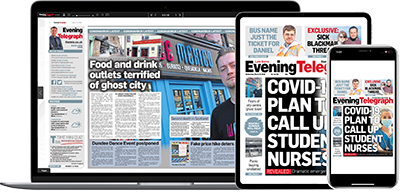 Help support quality local journalism … become a digital subscriber to the Evening Telegraph
Subscribe