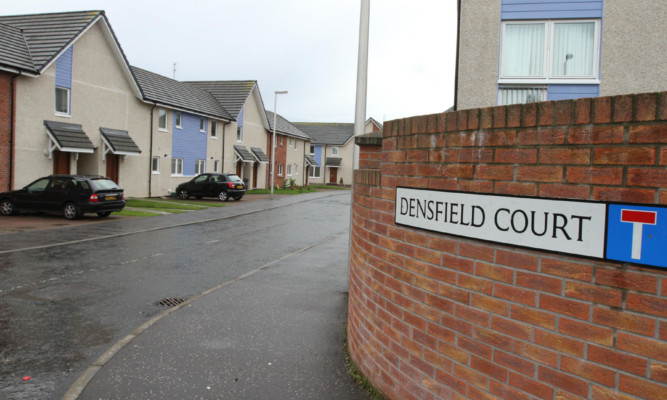 Police in Dundee insist they are dealing with reports of drug abuse and misuse in a residential street.
Tenants living in Densfield Court have reported incidents including drug deals, drug misuse, anti-social behaviour and even attempted break-ins to police and Caledonia Housing Association.
Chief Inspector Conrad Trickett said police have focused their attention on Densfield Court over a period of time.
He said: "We are making every effort to tackle those offending, which has resulted in two individuals being arrested at the start of last week, September 29.
"Local officers will act on the smallest piece of information to ensure those people who are causing such a great deal of harm in our community can no longer do so."
However, it's been claimed the police and the housing association are not doing enough to help.
One resident, who did not want to be identified for fear of retribution, said the area has become a "drug haven" and is getting worse.
"It is getting to the stage where no one feels safe to go out of their house.
"The number of people you see buying, selling and taking drugs is shocking the place has turned into a drug haven.
"There has already been one break-in as they're clocking when people are leaving for work."
Residents have said police do respond to calls, but they are not seeing any effect on the amount of crime.
The attempted break-in also spurred tenants to ask, unsuccessfully, for burglar alarms to be fitted.
Caledonia's operations director Tim Calderbank said: "If a tenant raises a concern relating to a potential breach of a tenancy agreement, we will investigate and take appropriate action.
"However, on this particular case, we have been in contact with a resident about their concerns and have offered advice about the situation, including advice about security.
"We have also contacted the police and requested information about their visits to our property."
Chief Inspector Trickett added: "I would encourage anyone who has information about those involved in drug dealing activity to "Ditch the Dealer" by getting in touch with us as soon as possible."
Police have asked those with information to call the police on 101, or anonymously through Crimestoppers on 0800555111.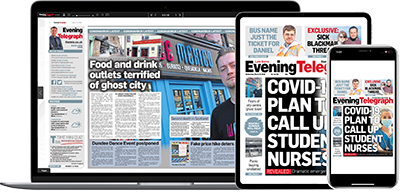 Help support quality local journalism … become a digital subscriber to the Evening Telegraph
Subscribe