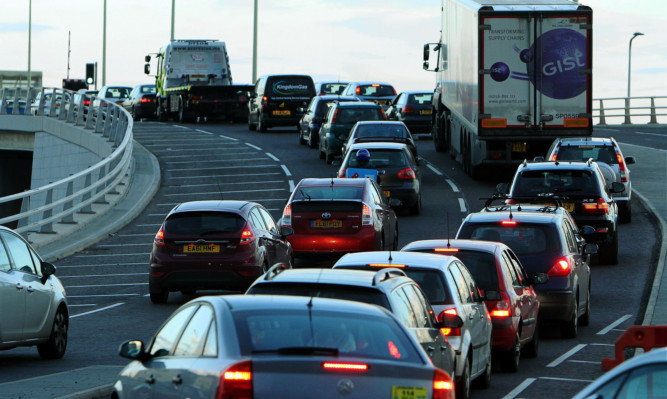 Rush-hour chaos caused by roadworks on the Tay bridge could not have been avoided, it has been claimed.
Preparatory works on the Tay Road Bridge brought traffic to a crawl as both north and south bound lanes on the bridge were reduced to one lane yesterday evening.
Managing director of the company behind the project, Tayside Contracts, Iain Waddell said: "The timing of these preparatory works was agreed with members within the partnership who are involved in the works on Tay Road Bridge.
"It was not just Tayside Contracts making the decision but all of the parties involved Dundee City Council, Fife Council, Transport Scotland and Bear Scotland.
"I cannot comment on the schedule the partnership decided upon, but, due to the time scale of the works, it could not be avoided.
"Unfortunately they cannot be conducted over a split time frame or over a short period of time.
"The usual times scale for the preparatory works is from 9.30am to 3.30pm so we at Tayside Contracts works can commence the roadworks from October 10.
"Everyone involved in these works is doing everything they can to ease the flow of traffic as the major works take place."
The massive queues of traffic which snaked throughout the city from the bridge as far back at the North Marketgait.
Local councillor Fraser Macpherson said: "Last night's traffic build-up was quite clearly a problem that could have been avoided.
"However, I think everyone accepts the work has to be done. I think it is vital we have as little work as possible carried out during the period of rush hour traffic in order the limit the impact at this busy time.
"Engineers and contractors should seriously contemplate the works to be carried out overnight to stop this kind of problem happening again."
The traffic chaos hit Riverside Drive and most routes in and around the city centre.
One driver said: "It was a nightmare.
"We were trying to get to the Olympia but got stuck on Riverside Drive so we headed back the way and along Perth Road, and up through Hawkhill. However, when we hit North Marketgait the tunnel was absolutely choked with traffic.
"Whoever decided to do the works on the bridge at that time obviously got it wrong."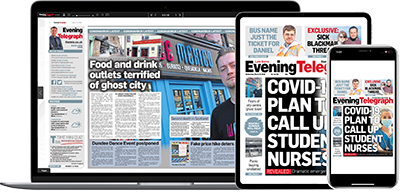 Help support quality local journalism … become a digital subscriber to the Evening Telegraph
For as little as £5.99 a month you can access all of our content, including Premium articles.
Subscribe