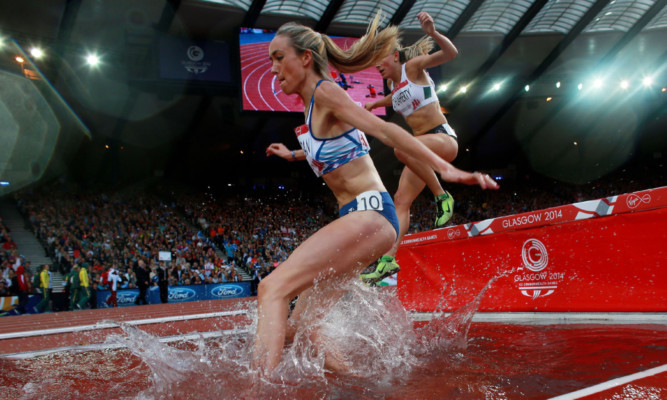 Dundee-born athlete Eilish McColgan says inspiration is the key to keeping kids active.
The Olympic and Commonwealth Games star has thrown her weight behind our Sport In Schools campaign, which gives parents, teachers and pupils the opportunity to get their hands on sports equipment by collecting tokens.
The 23-year-old Hawkhill Harriers steeplechaser said: "Anything that excites kids about sport is a good thing. New equipment can do that and it's about trying to create that initial excitement."
The Evening Telegraph's 10,000 campaign is printing tokens every day throughout September and the more collected, the bigger a chunk of cash each school will receive.
Eilish says her first taste of athletics came at her old primary school, Panbride, in Carnoustie. She explained: "My first ever cross country race came about because a teacher at my school put me forward. It was a small school and I think my teacher enrolled anyone who might enjoy it.
"I went along and came fourth or fifth. I absolutely loved it."
That first race gave Eilish the bug to become active, but she didn't have any focus to become an elite professional at that stage.
She said: "When I first started out, I had no real ambition to make the Olympics or the Commonwealth Games, or anything like that.
"I tried every sport going and was very active. I did it because it was an enjoyable way of using up my energy."
She says she has found it disappointing going into schools and realising that a lot of the kids were disconnected with sport.
"I would go to schools and ask kids if they could name a Scottish athlete. Some would say Chris Hoy, but that was about it.
"It was a sad state of affairs.
"It tells me that a lot of kids are maybe not aware of the sports that are out there.
"That has changed a lot since the Commonwealth Games, though."
She explained that when she takes items of sports equipment into schools, the pupils love it.
"A lot of kids have never seen a pair of running spikes. They get very excited seeing a pair of shoes with wee spikes all over them.
"It's strange for me because I've been around them all my life, but for someone who hasn't it can be an experience."
Although Eilish competes at the highest level, she insists it is definitely the taking part that counts.
"I don't see anything wrong with keeping sport as a hobby," she added.
"In fact, I think a lot of people are put off by things being too competitive at a young age.
"My little brother has just started running and he doesn't want to compete or join a club. He just does it because he enjoys it.
"I admire that he can do it without a specific goal or aim."
To help your school provide its pupils with new sports equipment, all you have to do is collect tokens printed in the Tele every day during September and hand them in to the school.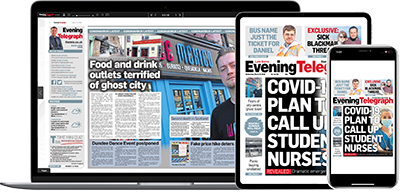 Help support quality local journalism … become a digital subscriber to the Evening Telegraph
For as little as £5.99 a month you can access all of our content, including Premium articles.
Subscribe