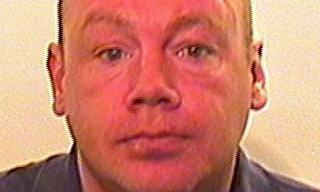 A top Tayside police officer has issued a stark warning to perpetrators of domestic abuse "we will leave no stone unturned".
Detective Chief Inspector Iain Wales revealed that the force now aims to build a picture of an alleged attacker's past rather than focusing on individual incidents.
It is hoped the shift will result in more victims coming forward and tougher jail sentences for anyone found guilty of domestic offences.
The warning comes after Dundee Sheriff Court heard how a 39-year-old man subjected five different partners to sickening domestic abuse on a regular basis.
Frank Degernier kicked one woman so hard she vomited, before rubbing her face in it with such force that she got friction burns then made her clean it up.
Degernier later went on to form a relationship with another woman whom he assaulted on a number of occasions between June 2004 and July 2005.
A third victim, who was also subjected to a number of assaults from 2006, had a crowbar held to her neck when she tried to end the relationship.
Degernier went on to assault another two women before he was finally brought to justice.
DCI Wales said: "The Degernier case is an example of us focusing more on perpetrators like him rather than each incident.
"We will now go back and look historically at ex-partners and build a case around the course of conduct over a number of years. That is a far more effective way of securing a substantial jail sentence.
"It used to be that each individual incident would be dealt with in isolation and it can be difficult to prove a case when there has only been two people there at the time. It is one word against another. We are looking backwards to see if we can prove cases that way.
"It makes us more likely to be able to stop the perpetrators from doing it to any other partner in the future."
During 2012-13, there were almost 5,000 incidents across Tayside and figures also show that Dundee has the second worst domestic abuse rate in Scotland.
DCI Wales insisted that police are committed to doing all they can to bring those responsible before the courts.
He added: "One domestic incident is one too many I would rather have none at all.
"Every singe domestic incident that the police deal with is dealt with extremely robustly."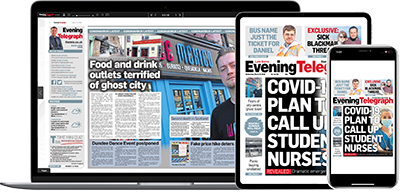 Help support quality local journalism … become a digital subscriber to the Evening Telegraph
Subscribe