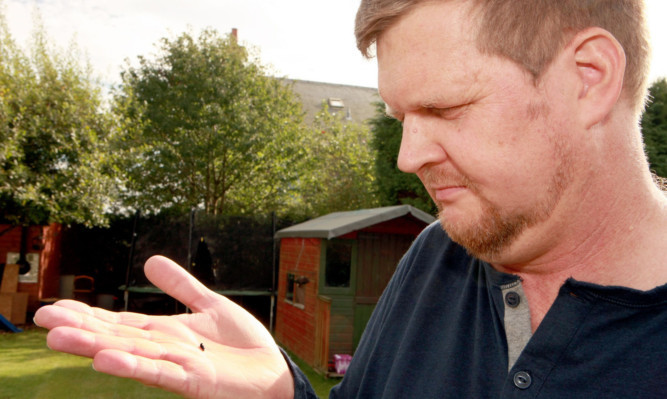 A man ended up in Ninewells Hospital twice after a bug crawled into his ear and stayed there for 20 hours.
The beetle, called a Devil's Horseback, flew into Antoni Cipars' ear and became trapped while he was in his garden in Kirriemuir on Sunday afternoon.
The technical advisor, 46, said: "I saw this fly buzzing around and then felt it crawling on my ear lobe.
"I tried to bat it away, but it went into my ear."
Because the insect was inside his ear, Antoni could hear it flapping about.
He said: "That was the worst bit the sensation of it burrowing into my ear drum, feeling wriggling and not knowing what it was.
"It was the thought of something alien crawling about in there!"Bugs in lugs? We take a look at five horrific casesAfter trying to manoeuvre it out with a key, then attempting to wash it out with a shower head, Antoni managed to subdue the pest with a syringe of water.
But it took about 20 minutes to drown completely.
"It wasn't so bad after it stopped scratching," said the father of five, "But I thought 'now I want this out of my ear', I was worried it was going to rot in there."
Once the creepy-crawly was presumed dead, Antoni drove to the nearest out of hours doctor's surgery in Forfar where medical staff tried to extract the bug.
Unfortunately they couldn't get it out of Antoni's ear and sent him to Ninewells, where again staff failed to rid him of the beastie and told him to come back the next morning.
Antoni said: "When I went back they had more specialist equipment, like a suction tube, which was a bit noisy but it was a relief getting it out.
"If it happens again they told me not to use water, because it can cause an infection."
Instead he was advised to buy a sterilised ear cleaning oil or, if that's not possible, to use olive oil. Once the bug had been safely removed Antoni was sent home with his invasive new friend dead in a jar.
And although he's still recovering from the experience, Antoni said: "I'm going to carry on and hope it doesn't happen again. I was just in the wrong place at the wrong time with the wrong bug."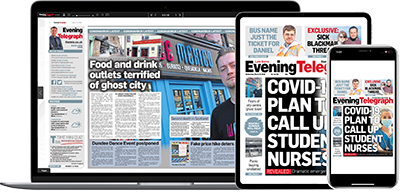 Help support quality local journalism … become a digital subscriber to the Evening Telegraph
For as little as £5.99 a month you can access all of our content, including Premium articles.
Subscribe