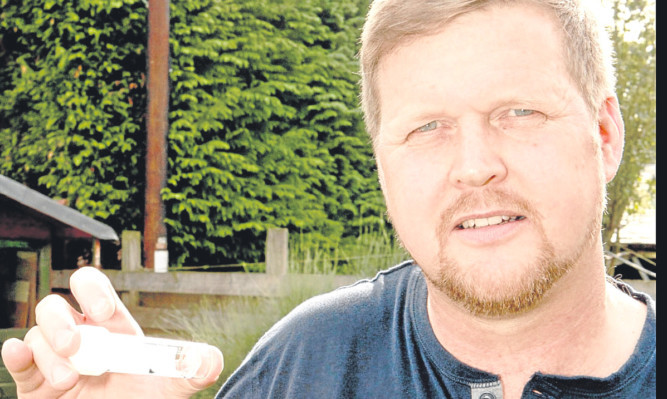 There can't be much worse sensations than a bug wriggling around in your ear.
Following the story of Antoni Cipars, who had to get a Devil's Horseback removed from his ear, we take a look at some stories from around the world were beasties have crawled into have crawled into people's lugs.A cockroach
A man in Australia suffered a horrific ordeal when an INCH-LONG cockroach burrowed itself into his ear.
The pest climbed into Hendrick Helmer's right ear when he was asleep and refused to budge.
The cockroach was eventually plucked out with forceps – after a great deal of pain was inflicted upon the man.A spider
A Chinese woman was surprised to be told she had a spider living in her ear after she complained to doctors about an itch.
The arachnid has been living inside the woman's ear canal for five days.Flesh eating worms
An English woman kept hearing a scratching after returning home from a trip to Peru.
After suffering headaches and discharge from her ear, she decided to seek the advice of a doctor who discovered that she had flesh-eating worms lodged in her ear.
Not only that, the scratching sound she was hearing was the worms chewing a 12mm hole in her ear canal.A live moth
A young boy in was left in excruciating pain after a moth made its way into his ear.
The moth's fluttering caused the boy such intense pain that he was reduced to tears.
The creature was eventually removed – still alive – with a pair of tweezers and began to fly around.57 maggots
An elderly woman was discovered to have 57 maggots crawling in her ear.
It's believed that a fly crawled into the ear of the 92-year-old – who suffered from dementia – and laid eggs which hatched into the maggots.
One maggot was found crawling out of her ear when she went to get medical attention.