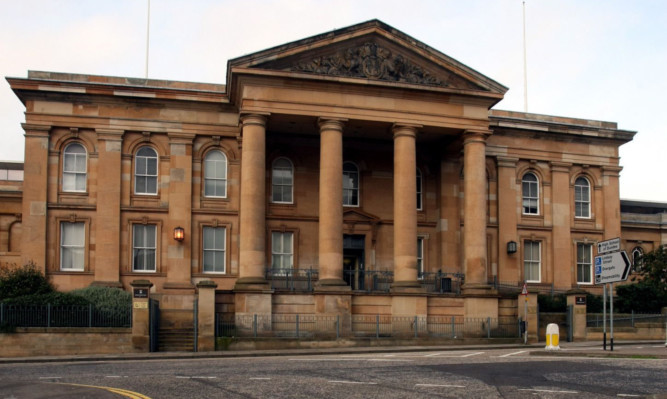 A 39-year-old Dundee man subjected five partners to regular beatings on a horrific scale, the sheriff court heard.
Frank Degernier kicked one woman so hard in the stomach she vomited, before rubbing her face in it with such force she got friction burns then made her clean it up.
The court heard that during another beating the same woman was so scared she urinated on herself as she lay in the foetal position while Degernier repeatedly kicked and punched her.
Degernier admitted regularly beating the woman during their six-month relationship, sometimes in front of her young child.
Fiscal Depute Vicky Bell told the court the woman met Degernier in the summer of 2001.
The fiscal said it was just three or four weeks into the relationship when the first assault occurred.
She said: "For no reason he walked towards her and punched her with full force on her face.
"She fell to the ground and he stood over her and repeatedly punched her on the face, head and body.
"He then proceeded to repeatedly kick her with both feet on her face and body.
"He then took hold of her hair and dragged her around the hallway.
"She tried to get up so he stamped on her body repeatedly to prevent her from doing so, then continued to stamp all over her body as she lay on the floor."
The woman lost consciousness and woke up later on the living room floor.
The relationship continued as she was too fearful to do otherwise, and thereafter she was subjected to 'regular beatings' once or twice a week.
During one of these beatings Degernier punched her, causing her to fall to the ground and then stamped on her hand saying he would 'make sure it was broken'.
The fiscal continued: "He was wearing a pair of brown workwear boots at the time.
"He proceeded to repeatedly stamp on her hand whilst wearing those boots to the point where she was sure her hand was broken.
"He then kicked her full force in her stomach, which caused her to vomit on his carpet.
"As she was being sick he grabbed her by the hair and rubbed her face in her own vomit.
"He rubbed her face that forcefully into the carpet that she sustained friction burns on her skin.
"He thereafter continued to punch and kick her then just stopped for no apparent reason.
"He sat back down and made her clean up her vomit. As she did so, blood was dripping from her mouth and she cried throughout."
After the attack the woman was too scared to leave so she sat in silence as Degernier repeatedly spat on her and drank himself to sleep.
He subjected her to a number of horrific attacks after this until she ended the relationship with the assistance of Barnardo's and Women's Aid, who also helped her move home. Degernier then went on to form a relationship with a woman whom he assaulted on a number of occasions between June 2004 and July 2005.
His third victim was also subjected to a number of assaults from 2006. When she tried to end the relationship, Degernier held a crowbar to her neck and assaulted her.
Degernier then assaulted another two women.
Sentence was deferred until October 27 for reports and psychological assessment.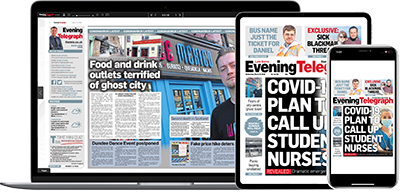 Help support quality local journalism … become a digital subscriber to the Evening Telegraph
For as little as £5.99 a month you can access all of our content, including Premium articles.
Subscribe