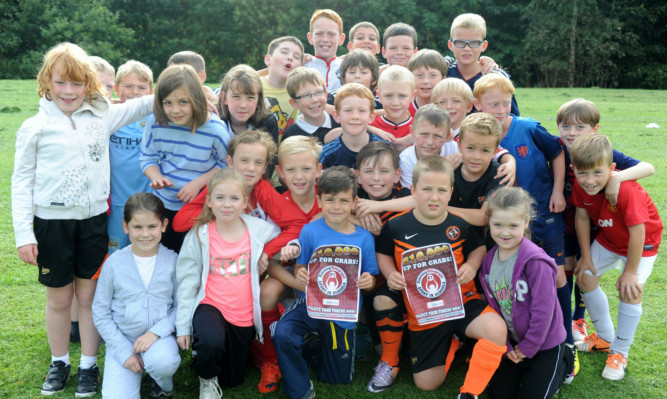 Schools need funds to give our kids the opportunity to try out new sports and reap the social and health benefits, according to an Angus sports coordinator.
Jo Whaite is Active Schools Coordinator for Monifieth and is urging parents to back the Tele's 10,000 Sport in Schools giveaway by handing in as many tokens as they can collect.
She said: "We're aware that a lot of people have been collecting the tokens and we'd just like them to keep at it. The more tokens we get in, the more money I have to do my job so that I can buy the equipment I need, pay for facilities and give more opportunities for the kids.
"Sport allows them to make friends and build up small communities and develop their social skills. Obviously, there are health benefits as well and when they enjoy it the kids are keeping themselves healthy without even thinking about it."
Jo's Monifieth cluster of schools includes Liff, Auchterhouse, Birkhill, Seaview, Grange, Mattocks and Murroes primary schools, as well as Monifieth High School, and there has been huge interest from the children in trying out futsal and mountain biking.
"The interest from the kids is phenomenal," said Jo. "At Grange Primary School we have more than 40 signed up to play futsal and they really enjoy it."
Futsal originated in Brazil and is very similar to five-a-side football but has extra emphasis on close control and passing.
"We've been running a mountain biking project for the schools after the coverage the sport got in the Commonwealth Games," Jo added.
"You get kids who aren't engaged in sports getting the opportunity to try out something a bit different and that might spark their interest and get them into sport.
"We are taking them on a trail trip up to Templeton Woods. Extra funding can help us put on sporting trips like that."
To help your school win a share of the cash pot, all you need to do is collect the tokens printed at the back of the paper every day during September and hand them in to your child's school or Active Schools co-ordinator.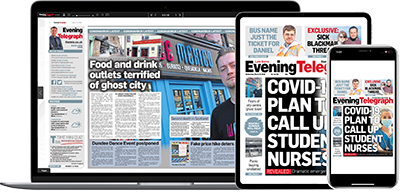 Help support quality local journalism … become a digital subscriber to the Evening Telegraph
Subscribe