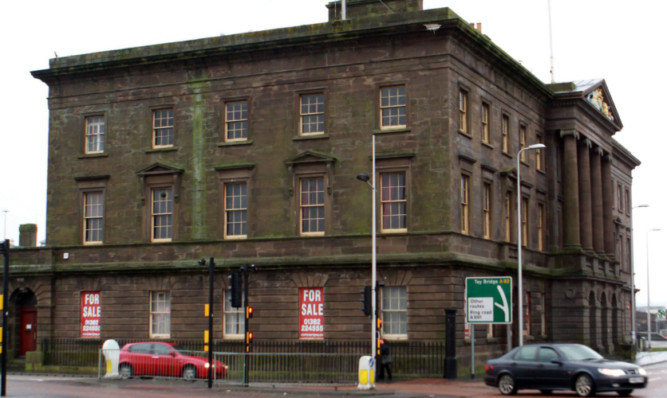 Apex Hotels has bought one of Dundee's original Waterfront buildings, the Tele can reveal.
The luxury hotel chain is set to re-develop Custom House and Harbour Chambers in the City Quay area. But the exact plans for the A-listed building, on South Marketgait, are still a mystery.
Apex already runs a hotel virtually next door to Custom House.
Tim Allan, CEO of Unicorn Property Group, which owns the land, said: "Apex Hotels, one of the UK's leading owners and operators of four-star hotels, has bought Custom House and Harbour Chambers in the City Quay area of Dundee.
"Located next to Apex City Quay Hotel and Spa, this property is one of the last historic buildings on the quayside.
"This latest acquisition is an opportunity for Apex Hotels to take a further stake in the ongoing transformation of Dundee.
"We are delighted that this magnificent landmark of Dundee's maritime history has been purchased by the Apex Hotel group. This will give an important piece of Dundee's heritage a new lease of life and help complete the vision for the Waterfront regeneration."
The Apex chain also has four-star hotels in London and Edinburgh.
Proposals for Custom House were put forward in 2010, when the plans included an extension to the building, which dates from the 1840s. It was proposed to turn the building into a 7m five-star hotel with 38 rooms. Talks have repeatedly stalled, with the proposals put on hold in December.
But Mr Allan was keen to stress that the new deal the price for which remains undisclosed takes precedence over any plans previously discussed.
He said: "Apex is in the process of formulating a plan, but at this stage it may not be able to comment further. It saw the opportunity as too great to miss it's a sign of faith in Dundee Waterfront."
The city is in the midst of a hotel boom, led by Malmaison, which opened in February. A number of developers have registered an interest in opening hotels in addition to the plans to incorporate a hotel within the new railway station.
Apex Hotels was asked to comment, but had not done so by the time of going to press.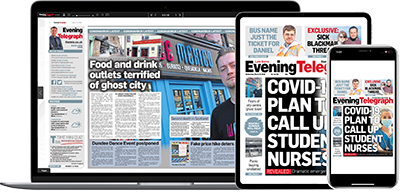 Help support quality local journalism … become a digital subscriber to the Evening Telegraph
Subscribe