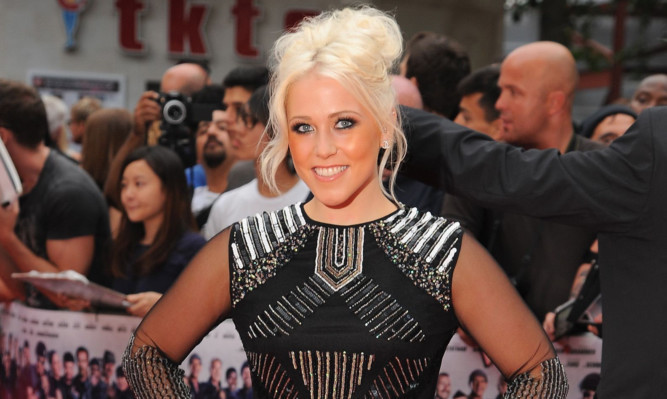 Former X Factor contestant Amelia Lily will headline Montrose Music Festival's Halloween event.
Lily will take to the stage on Saturday November 1 at the town hall and tickets go on sale at 10am today (Tuesday).
She said: "I'm really excited about performing to fans in Montrose as part of Mopocalypse.
"The Saturday event is aimed at families, so I'm hoping some of my younger fans will be able to come along for what is sure to be a great night."
Mopocalypse will see six acts, including Aberdeen rock band Guttergodz, The Dead and Buried and Brothers Reid take to the town hall stage on Friday October 31.
Nick Mercer Jr, the former frontman of Sergeant, who supported Oasis and the Fratellis, also joins the Friday night line-up.
The following night Amelia Lily will perform alongside girl band Stooshe, whose hits include Black Heart, and the former Britain's Got Talent contestants the Loveable Rogues.
Local band Peyton Place will also take to the stage.
Over the weekend, a range of themed games, raffles and fancy dress competitions are planned.
Festival chairman David Paton said: "Following hot on the heels of our most successful Montrose Music Festival to date, we're delighted to unveil Mopocalypse, two nights of superb music which includes performances from Amelia Lily and as well as a few surprises."
Tickets, priced 15 Friday and 22 Saturday, are available online at ticketline.co.uk or by calling 0844 888 9991.
They will also be on sale in Montrose on Saturday between 10am and 2pm at the Links Hotel.