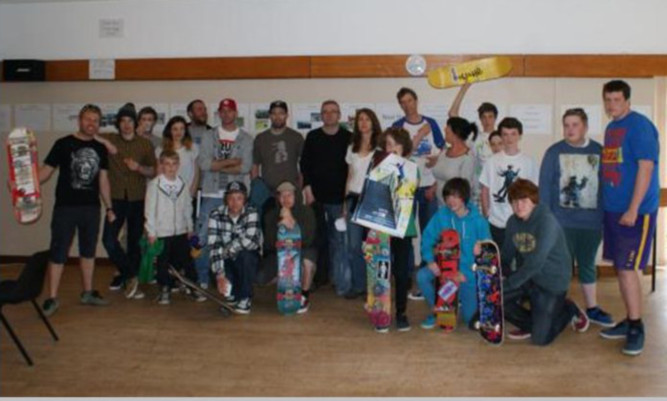 A group of skateboarders are close to seeing their dream become a reality after raising enough money to build a local skate park.
The Newport Skate Park Collective has been fundraising for more than two years and has reached its £144,000 target.
The park has had a planning application approved and is set to be built between two football pitches in the grounds of Waterstone Crook Sports Centre. It's scheduled to open next summer.
Mike Rennie, 30, chairman of the NSPC, said: "The majority of the committee is made up of young guys and I'm massively impressed with their dedication.
"They were all about 11 to 13 years old when we first decided to do something a couple of years ago.
"They had never done a presentation in their lives, but now they can do them with their eyes closed.
"The fact that their determination hasn't faded over the years is a great thing to see.
"Now, all going to plan, they will get to see the fruits of their labour very soon."
Organisers hope that the company that will build the skate park could be selected within the next week.
"We're absolutely ecstatic to get this far," Mike added.
"To be honest, when I saw what was involved, I thought we'd struggle. We've been ambitious with the kind of funding we've gone for and it seems to have paid off."
The NSPC has been awarded grants totalling £130,000 including £75,000 from the Commonwealth Games Legacy Trust and £20,000 from Fife Council.
The rest of the money has been gathered by local fundraising such as band nights, selling T-shirts, gala days and supermarket bag packing and donations. Due to the approaching wintry weather, the building work may not start until early next year.
"It's difficult to lay concrete in the winter months," said Mike.
"We've been told it will take between eight and 12 weeks to build, so I'm confident it will be ready by next summer. We still have a lot of work to do. Our next priority is to have regular community consultation meetings so that anyone with any concerns or questions can speak to us directly."
Fife Council community education worker, Gordon Forbes who has been working closely with the NSPC said: "I'm over the moon with the way things have turned out.
"They are the group with the golden touch.
"It was the young guys who started it all by presenting a petition to the council with more than 100 names supporting the idea, and they've seen it through."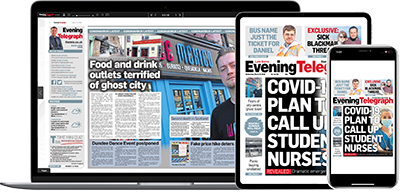 Help support quality local journalism … become a digital subscriber to the Evening Telegraph
Subscribe