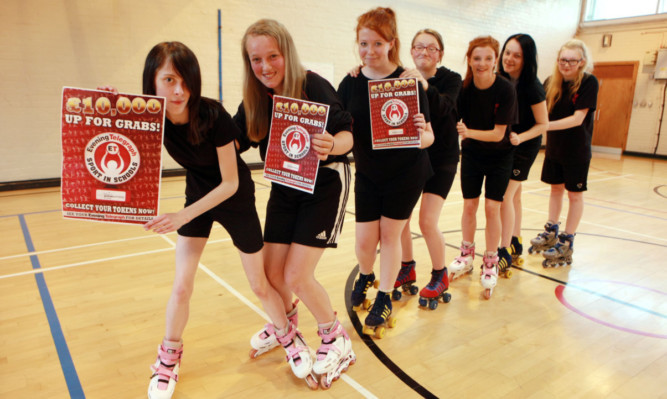 School pupils are taking part in a more diverse sports programme than ever, school chiefs said today.
Youngsters are participating in everything from Futsal and volleyball to in-line skating.
And as the Tele's Sport in Schools campaign continues, it proves the tokens being collected across the city aren't just for new footballs or extra strips.
Lorraine Waddell, principal PE teacher at Menzieshill High School, said: "Clubs are a brilliant way for the pupils to get involved with something different and socialise with different year groups.
"Our Rollerama club is open to S1 pupils and S6 pupils at lunchtime on Tuesdays it's such a great way for the pupils to socialise between different year groups.
"It started about six years ago and has been growing in popularity since. It's predominantly girls who take part, but with the club looking to get back into full swing next week we are expecting more boys to take part.
"It's such a fun way for the pupils to stay active."
Another popular sport at Menzieshill is volleyball.
"This is very popular with the senior pupils, from fourth year to sixth year," said Mrs Waddell.
"We had organised pupil versus staff games last year which, all round, went down really well.
"There is now a volleyball club for the pupils who have competed in school and national events and done pretty well."
The introduction of diverse extra-curricular activities in Dundee schools is encouraged by teachers like Mrs Waddell, who says they are a great addition to core school sports.
She said: "We have the more traditional sports like football, basketball and badminton. But, with activities such as in-line skating and volleyball, there are more ways for pupils to interact."
"Funding from the Sport in Schools tokens are highly welcome."
To help your school provide its pupils with more opportunities to follow a healthy lifestyle and have the chance to try new sports, all you have to do is collect tokens printed in the Tele every day during September and hand them in to your child's school.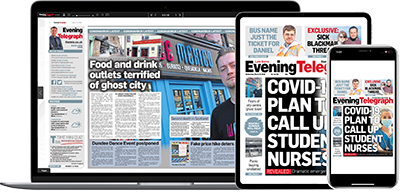 Help support quality local journalism … become a digital subscriber to the Evening Telegraph
Subscribe