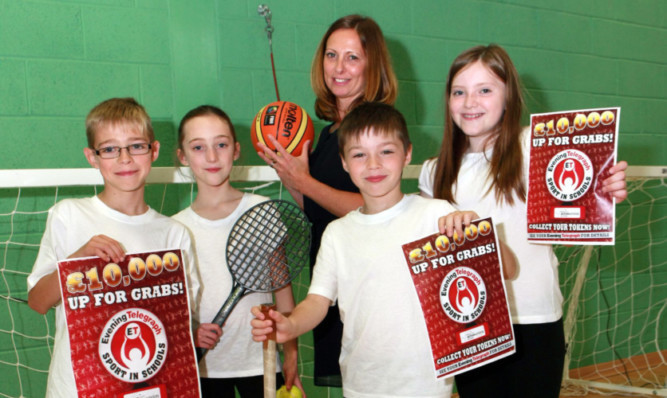 Dundee's schools are chalking up wishlists for sports equipment they hope to buy through our £10,000 giveaway.
The Tele's Sport in Schools campaign is offering parents, teachers and pupils across the city the chance to collect tokens which can be exchanged for sporting goodies.
The more tokens collected, the bigger share each school will get of our cash.
Michelle Smith, principal teacher of Ballumbie Primary School, thinks the giveaway is great because there are so many things she's desperate to buy to keep pupils active.
She said: "We would like balls of all shapes and sizes. We have footballs, but they are full size and the younger kids can find them a bit heavy, so a variety of sizes would be really helpful.
"We have a football team but we are also looking to introduce a hockey and basketball team. Kit that can be shared between several teams would be ideal, rather than just one for the footballers.
"In the summer term, the kids take part in athletics events and we have talked about getting foam javelins.
"Multi-use items, like bean bags, cones and hula hoops, are always great to have and help with our push to promote playground activity."
Michelle says the Tele's campaign is a great way of highlighting health and wellbeing in schools.
"It will allow us to expand the sporting opportunities for our kids," she added. "It also highlights the importance of healthy living to parents."
Robert Gill, deputy headteacher at Ballumbie, says sport is great for developing more than just a youngster's fitness.
He said: "The campaign is a great opportunity to bring in equipment. We are always trying to develop social and cooperative skills among our pupils, and obviously health and wellbeing plays and important role in that."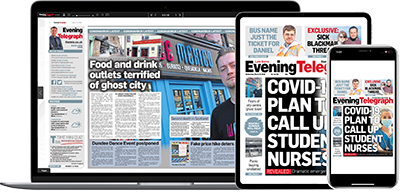 Help support quality local journalism … become a digital subscriber to the Evening Telegraph
Subscribe