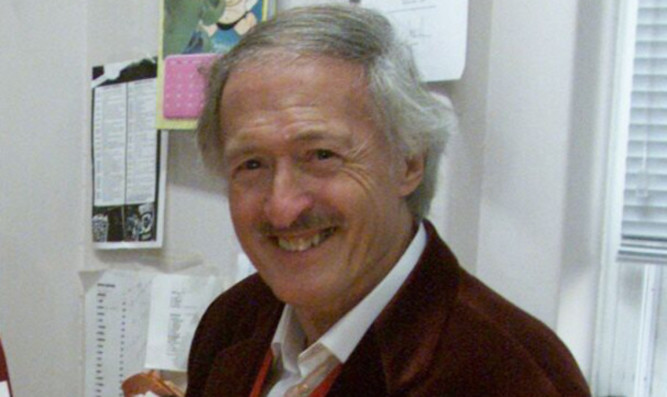 An illustrator who drew thousands of comic strips for The Beano has died aged 83.
Jim Petrie, who grew up in Kirriemuir before moving to Dundee, passed away in Roxburghe House at the city's Victoria Hospital on Monday.
The great-grandad worked at DC Thomson for 40 years from 1961 until 2001.
He drew an incredible 2,000 Minnie the Minx strips for The Beano, the first of which was published on June 6, 1961.
His final Minnie the Minx strip appeared in The Beano on January 13, 2001.
Jim was actually teaching art in Kirkton High School in 1961 when he was offered the chance to fill in part time on the Minnie the Minx strip, ghosting the style of Minnie's original artist, Leo Baxendale.
When Leo left the following year, Jim took over full time and his work appeared in The Beano every week for four decades, barring a few weeks' illness. And while Jim will be best remembered for his contribution to Minnie the Minx, he also drew for The Beezer, The Dandy and The Topper.
Despite retiring in 2001 with Minnie's 2,000th episode, Jim came back for a one-off special in 2011 when The Beano ran a reader poll to bring back a character from the comic's archives.
Jim Petrie's creation, Fatty Fudge, received the majority vote and Jim came out of retirement to create his final strip 'The Tummy Returns'.
After his retirement, Jim said: "Two thousand weekly instalments, 400 annual stories, 35 summer specials and seven libraries. Total 2,082!
"Little Minnie has been very good to me. She has kept me in porridge all these years."
But Jim carried on his artistic endeavours following retirement. He was a talented watercolour painter and held a number of exhibitions showing off his work.
Michael Stirling, The Beano's editor-in-chief, paid tribute to the "brilliant artist" and "lovely gentleman". He said: "Jim had retired from his fantastic work on Minnie the Minx before I came to work on The Beano, but we were fortunate to persuade Jim to return to bring Fatty back in 2011.
"Jim wasn't only a brilliant artist he was also a lovely gentleman."
Jim's funeral will take place at Dundee Crematorium on September 2, to which all relatives and friends are invited.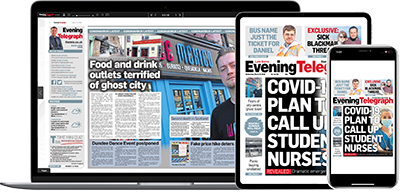 Help support quality local journalism … become a digital subscriber to the Evening Telegraph
Subscribe