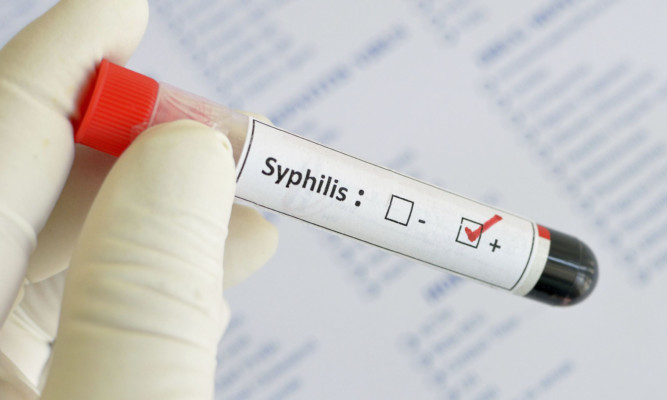 Tayside is subject to an ongoing syphilis outbreak, according to health chiefs.
A report published by Health Protection Scotland has warned that there are currently two outbreaks of the sexually transmitted disease in Scotland one in Tayside and one in Lanarkshire.
It said that 21 cases were reported in the NHS Tayside area with young heterosexuals in particular being affected. The majority of cases were diagnosed at sexual health clinics.
The report says that young people are at risk of contracting syphilis after meeting partners in bars, clubs and saunas but increasingly phone apps can lead to people meeting sexual partners from whom they can pick up an STD.
Figures show some cases were referred for testing after they were picked up at routine screening programmes such as through blood donation screening or from antenatal clinics.
Other cases were referred after they were revealed as the partners of others who had already been diagnosed with syphilis.
The outbreak was first reported last year but a progress report issued this week described it as "ongoing".
"These contacts were predominantly in the Tayside and Lanarkshire NHS board areas," said the report.
Last year, 169 cases of syphilis were reported, a drop on the previous year's figure of 206.
The report said, although the majority of those infected were men who had sex with men, there had been an increase in the number of people who had acquired the disease though heterosexual contact.
In the Tayside cases, the majority of those affected were under the age of 25.
Following the revelations, prevention and control strategies were put in place with a campaign to raise awareness launched through social media as well as through information leaflets, postcards and posters.
"Antenatal screening, with appropriate treatment and management, remains important to prevent re-emergence of congenital syphilis, particularly in the context of the outbreaks in the heterosexual population," experts added.
Syphilis is a bacterial infection that is usually transmitted by sex with someone who is infected.
Pregnant women can pass the condition to their unborn baby, which can cause stillbirth or the death of the baby shortly after labour.
It is also possible to catch syphilis if you are an injecting drug user and share a needle with somebody who is infected.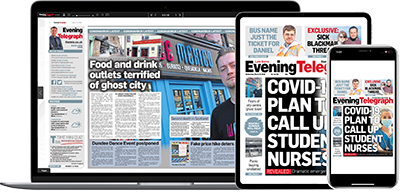 Help support quality local journalism … become a digital subscriber to the Evening Telegraph
For as little as £5.99 a month you can access all of our content, including Premium articles.
Subscribe