A new system of repairs by appointment for tenants is being launched this month by Fife Council.
It is hoped the new system will give tenants more certainty about when repairs will be carried out.
Fife Council says this will be more convenient for tenants and will also reduce wasted calls and the need for repeat visits by council tradesmen because they have not been able to access properties.
For most urgent and routine repairs, the council will now give appointments for a particular time slot on an agreed day.
Under the old system, customers only knew a tradesman would call to carry out the repair within four working days for something urgent or 30 working days for a routine repair.
Councillor Judy Hamilton, executive spokesperson for housing and building services, said: "Now tenants will be able to plan their appointments, making life just a little bit easier.
"As well as specifying a morning or afternoon, we can give a slot in the middle of the day for example, to avoid the school run.
"So it's definitely an improvement for customers, but this is also about the council becoming more efficient.
"We tested the new system during July, when more than 2,000 housing repair appointments were arranged.
"The feedback the council has had from customers has been very positive."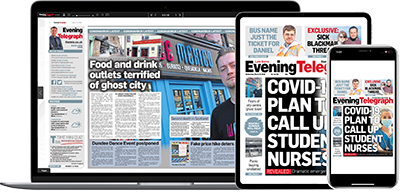 Help support quality local journalism … become a digital subscriber to the Evening Telegraph
Subscribe