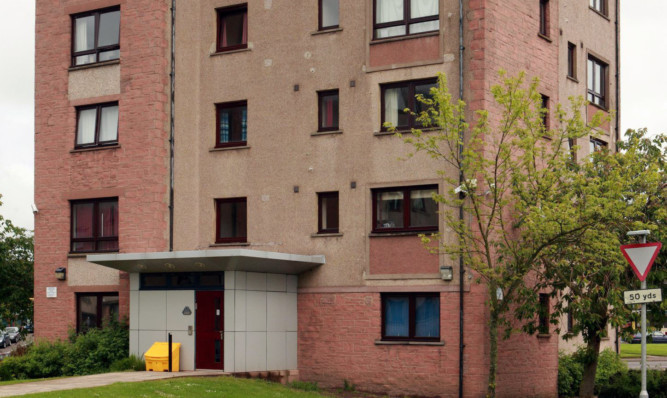 Angus county's former homeless shelter is set to be torn down.
Council officials are pushing for the demolition of Arbroath's homeless person's unit at Guthrie Hill which was closed earlier this year due to low demand.
The Guthrie Hill facility had been Angus Council's base of operations for all homeless support services, and the county's only shelter.
But according to Vivien Smith, the council's head of planning, it's finally time to bring down the five-storey block in order to make room for new affordable housing.
"It is often difficult to attract tenants to some of the larger blocks of flats, and the nature of the Guthrie Hill block and its position mean that it does not meet the housing division's vision to create places that people are proud to call home," she said.
"Long-term future demand in this area is unlikely to improve and with the closure of the homeless persons unit, this is a good time to review the options for the wider area as part of regeneration plans for Arbroath."
With that in mind, Ms Smith has recommended the council shell out 75,000 in order to demolish the former shelter.
She said: "The homeless persons unit is currently empty and now closed, therefore demolition could be undertaken as soon as practicable."
Arbroath councillor David Fairweather says the decision has been a long time coming.
"The building was no longer fit for purpose," he explained.
"But that does not mean the council will not be providing emergency accommodation for those individuals that may find themselves homeless. The council wouldn't just tear down a building and fail to provide housing elsewhere.
"That provision will always be there, and new units have already been agreed upon elsewhere in Arbroath."
In the next several weeks, works are set to begin on converting a dilapidated block of flats on Millgate Loan into 12 separate housing units that will be made available exclusively for youths coming out of care, as well as homeless individuals in need of emergency accommodation.
The Scottish Government has committed 420,000 towards the project, with Angus Council contributing over 100,000 to convert the block.
According to Shelter Scotland, there were 569 households in Angus that were assessed as homeless last year. That represented a fall from the previous year, in which there were 698 households without accommodation.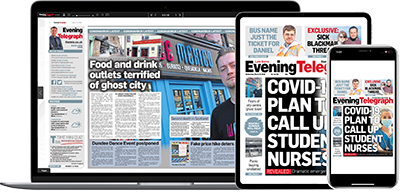 Help support quality local journalism … become a digital subscriber to the Evening Telegraph
For as little as £5.99 a month you can access all of our content, including Premium articles.
Subscribe