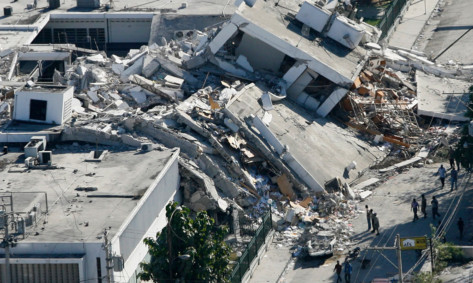 With its fair share of famous businessmen, innovators and inventors you can safely say Dundee has earned the slogan 'One City, Many Discoveries'.
Now the city can add another genius to its long list thanks to a new book on Victorian inventions.
Nearly 80 years after his death, Sir James Alfred Ewing, born March 27 1855 in Dundee, has been recognised as being the chief inventor of one of the first widely used earthquake detectors.
The hard work and graft of Sir James, along with his fellow scientists John Milne and Thomas Gray, resulted in the creation of the horizontal pendulum seismograph.
Caroline Rochford, 30, the author of Great Victorian Inventions, says the device has been historically credited to fellow British scientist, John Milne.
She said: "Three scientists founded a seismology society in Japan where they worked on inventing the earthquake detector.
"Today, John Milne is credited with inventing the horizontal pendulum seismograph the first of its kind.
"However, my contemporary source material gives the credit entirely to Dundee man Professor James Alfred Ewing.
"Ewing and Gray eventually left Japan, but Milne remained to promote the benefit of the seismograms and allow his name to be remembered by history, but really it was Ewing whose pioneering work had led the way."
Caroline, the wife of a professional genealogist and family historian Michael Rochford, came across Sir James's invention when scouring through a pile of old paperwork which dated back to 1884.
She said: "I found this collection of old magazines, called Family Magazine, and as I was flicking through them, I came across so many articles on new inventions of the times.
"It was really fascinating scrolling through the various articles and it was through these I came up with the idea for the book.
"Along with a number of inventions featured in the book, Sir James is featured as the inventor of the horizontal pendulum seismograph.
"It was invented 50 years before the Richter scale so he was a man who was really ahead of his time."
Caroline's research confirms Sir James was the first user of the seismograph in 1880 when he recorded a small earthquake during his time in Japan.
From an early age, Sir James took a keen interest in science and technology.
He was educated at West End Academy, now Harris Academy, and the High School of Dundee, where he then attained a scholarship to study at Edinburgh University.
After graduating with a degree in engineering and working in telegraph cabling all over the world he began his work on his invention.
Caroline said: "He moved to Japan in 1878 where he was pivotal in establishing Japanese seismology.
"Through his research, along with his fellow British scientists, the creation of the invention was made possible."
After his time in Japan, Ewing moved back to Dundee in 1883 were he was appointed to the position of chair of mechanical engineering at Dundee University. He is also known for his work on bringing improvements to the living conditions of Dundee's poorer areas by designing a more hygienic sewer system for the city.
Ewing died in January 7 1935, the year the Richter Scale was invented.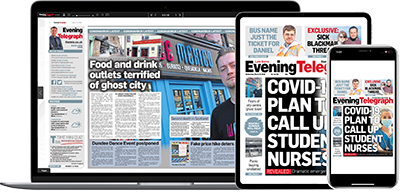 Help support quality local journalism … become a digital subscriber to the Evening Telegraph
Subscribe