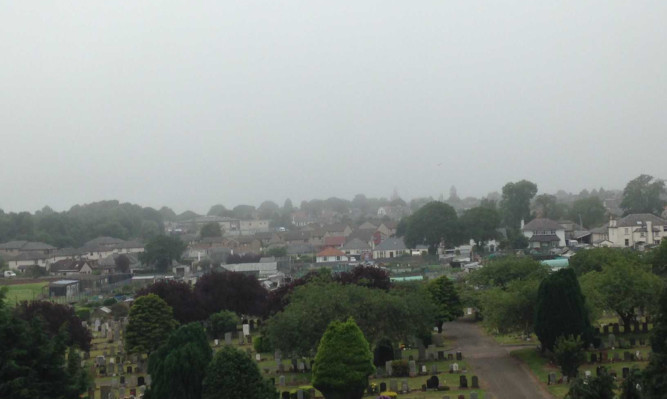 Tele territory enjoyed scorching temperatures yesterday reaching the mid-20s.
Despite the thick fog covering Tayside this morning the sun should start to burn through with a high of 24C possible today.
Low cloud cover and fog will start to disappear as the morning goes on but some may linger on throughout the day.
Inland areas of Tayside are set to enjoy spells of sunshine and warm temperatures, but those close to the Fife and Angus coast will be cooler.
Tonight a haar can be expected around eastern coasts which can be expected to bring down temperatures.
Temperatures are forecast to be even warmer tomorrow – with the mercury expected to top 25C.