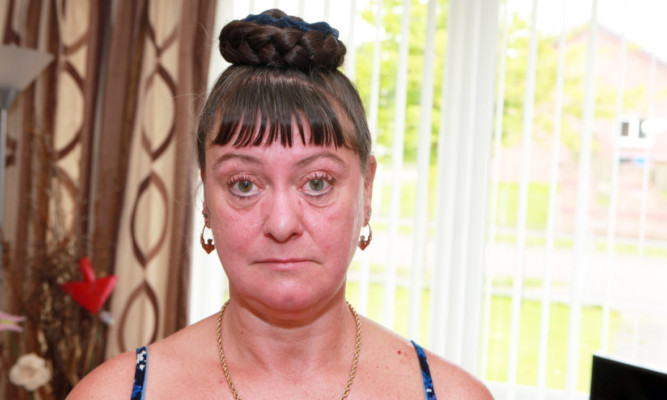 The first woman to have a mesh implant at Ninewells Hospital has spoken out about the consequences of her surgery after health boards were asked to suspend the practice.
Yvonne Cleary, 54, was in her forties when she was offered the controversial treatment to treat a mild case of pelvic organ prolapse, but says the operation left her with constant pain and destroyed her quality of life.
Health Secretary Alex Neil has appointed a retired director of public health to review the effectiveness of mesh implant surgery in Scotland.
Dr Lesley Wilkie will examine how many women have suffered complications as a result of receiving implants to treat incontinence, with his report due early next year.
All health boards have been asked to suspend the use of implants while the review is under way.
Ardler-based retired factory worker Yvonne, a mother of two, said: "I went through hell. The stitches where they did the operation were getting infected. A couple of months later I went to a GP, but was told nothing was the matter.
"I tried everything and it took a whole year for the doctors to get back in contact. I think that's when other patients must have come forward and they realised something was wrong."
While Yvonne doesn't know whether the mesh was inserted incorrectly or whether there was a problem with the mesh itself, she knew things were getting worse.
"I can't understand how the mesh got infected," she said. "But it's the fact that they knew about the issues, but they still left it in my body for a year."
Eventually she was brought back to have the mesh taken out, but by then it had become imbedded in her body.
She said: "They tried to get it out but my own body tissue had grown around it so they couldn't get it all out. Half of it is still there. I still have pain."
A spokeswoman for NHS Tayside said: "NHS Tayside has currently suspended the use of transvaginal mesh products in surgery for pelvic organ prolapse or stress urinary incontinence pending further review. All women who are currently on the waiting list for this procedure have been contacted and invited to discuss this with their consultant."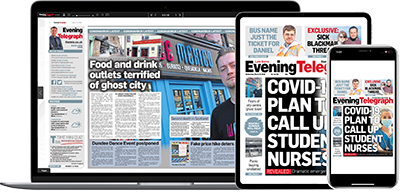 Help support quality local journalism … become a digital subscriber to the Evening Telegraph
Subscribe