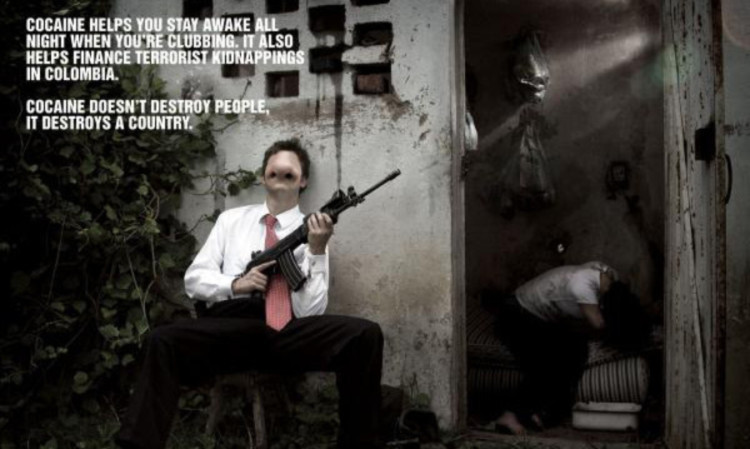 Lessons from Colombia in South America are being used by police in Dundee to help steer kids away from drugs.
The news comes after the Evening Telegraph reported how 527 youngsters had been caught in possession of, and supplying, Class A, B and C drugs over the last five years.
While officers continue to promote their "'say no to drugs" line on the streets, they believe the best way to spread the word is by educating children in schools with the Shared Responsibility programme.
To do so, they are following the example of the Colombian government, which has worked tirelessly to try to tackle the country's cocaine drug gang culture.
The Shared Responsibility programme educates children that dealing and using drugs affects everyone around the world not just in their own area. For instance, the use of cocaine in the UK and others has a major effect on Colombia, which is one of the world's biggest producers of the drug.
The coca plant used to create cocaine thrives in the country's rainforests, but to produce one gram of cocaine requires four square metres of rainforest to be destroyed.
Inspector Mark Duncan, of Police Scotland, said: "Young people are particularly vulnerable to exposure to drugs and alcohol.
"The illegal drugs business creates victims, who are not just the user, but also the parents, children, and partners of users.
"We are involved in promoting school-based educational products such as Shared Responsibility from the Colombian government, informing young people about the harms involved in the cocaine business."
Police say that while boys aged 16 and 17 are the most common group caught up with Class A drugs, they insist it is Class B drugs and the emergence of legal highs that continue to cause the highest concern.
Insp Duncan added: "Predominant drug use involves Class B substances.
"Drug dealing or possession of Class A drugs among 16 and 17-year-olds, while rare, is reported to the procurator fiscal.
"Young people are susceptible to current trends, which presently include new psychoactive substances commonly known, misleadingly, as legal highs.
"They are a health risk lottery and often contain chemicals which are both dangerous to health and illegal under controlled drug legislation."
Anyone who knows an individual dealing drugs can contact any police officer, call 101, or contact Crimestoppers anonymously on 0800 555 111.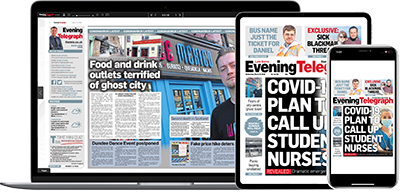 Help support quality local journalism … become a digital subscriber to the Evening Telegraph
Subscribe