Dundee University has set up a centre to improve skills and development opportunities for students and staff.
The Centre for the enhancement of Academic Skills, Teaching, Learning & Employability (to be known as 'Castle'), will provide a focused approach to academic support, digital literacy and career planning.
It will also play a role in the dissemination of information around teaching, learning and skills development and training opportunities.
Professor Karl Leydecker, vice-principal of learning and teaching, said: "Castle is an exciting development that brings existing initiatives together to create a more coherent, efficient and effective resource for students and staff by responding to key institutional aims in partnership with the schools and colleges.
"Collaborative working will be key to Castle's activities and the centre will work directly with a number of other areas across the institution."
The centre, to be sited in Airlie Place, will be led by Dr Lorraine Anderson and will include staff from the library, student services and the school of education, social work and community education.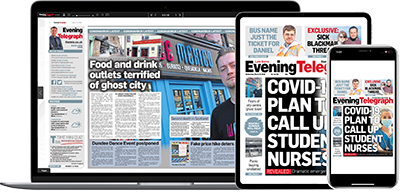 Help support quality local journalism … become a digital subscriber to the Evening Telegraph
Subscribe