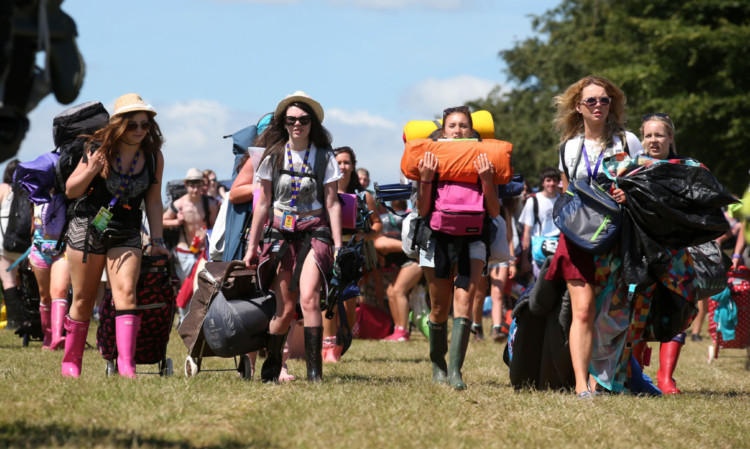 Thousands of music fans have descended on Balado for the start of T in the Park.
Sunshine greeted revellers today for the first day of live music, although last year's scorcher looks unlikely to be repeated. Temperatures will peak at 19C, with rain expected tomorrow and Sunday.
This year is the last time that T will be held at Balado airfield in Kinross-shire.
Festival director Geoff Ellis and George Kyle, head of sponsorship at Tennent's Lager, admit they are sad to be leaving Balado airfield in Kinross-shire, where the three-day music concert has been held since 1997, but are proud of its time there.
Mr Ellis said: "It's a sad farewell to Kinross. We have found a fantastic new site that we're very excited about, but there will be a tear in our eyes on the Sunday night. Unfortunately we have no choice in the matter, we have to move on."
Next summer, T will take place on the grounds of Strathallan Castle in Perthshire.
DF Concerts has staged the event for more than 20 years and Geoff, who is chief executive, is confident T will survive. He said: "We'll be waving goodbye, but the spirit of the event will move with us. It's not the end of T in the Park, it's just the end of T in the Park at Balado."
For now he is concentrating on this weekend's festivities. Many indie-rock favourites are returning to give the site the send-off it deserves.
Among them are Franz Ferdinand, Kaiser Chiefs and Biffy Clyro, who are headlining the main stage tonight. Mr Ellis added: "To have Biffy Clyro finally headlining the festival is a great achievement for them. I think the line-up itself is phenomenal. We will make sure the audience enjoy themselves to the max and Calvin Harris's late-night set will have everyone dancing."
Mr Kyle, too, is sad about the move, but proud of what the festival has accomplished. He said: "It's a template for putting on world class events in Scotland. We had the nay-sayers who said it wasn't possible, but it's the highlight of the year for tens of thousands of people. I'm saddened to be leaving Balado."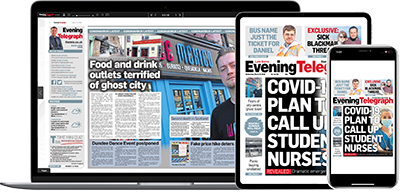 Help support quality local journalism … become a digital subscriber to the Evening Telegraph
Subscribe