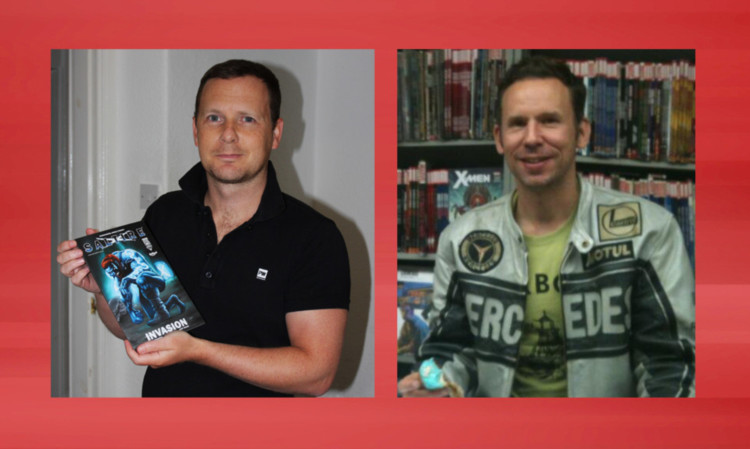 Two Dundee-based comic books are going head-to-head in a bid to be named the Favourite British Comic at the London Comic Convention.
The True Believers Comic Awards give both professionals and comic book fans the chance to honour their favourite writers and artists. Monty Nero's Death Sentence and John Ferguson's Saltire Invasion have been nominated as two of the five Favourite British Colour Comics.
The Tele reported in May that the rapid rise of Monty Nero's Death Sentence had led to him writing for comic book giants Marvel.
He produced the Amazing X-Men Annual and is currently working on a new Incredible Hulk story.
Monty said: "It's really great to be nominated for a national award. There are 3,000 comics out each week and to be one of the five that people notice is really promising.
"It is testament to Mike Dowling's artwork that we have been noticed.
"It really is fantastic for Dundee that Saltire was nominated as well, I'm a big fan of their stuff and it shows that Dundee is a powerhouse for comics."
Saltire Invasion sees the creation of Scotland's first superhero and was created by writer John Ferguson through Diamond Steel Comics and illustrated with the help of talented students from Dundee University, Gary Welsh and Tone Julskjaer.
John said: "For us it was a totally pleasant surprise to get nominated, to even be considered for a nomination we would have been totally chuffed.
"People have liked what we have produced and I think that's because of how Scottish the graphic novel looks.
"Saltire is big, he's blue and he's ginger. He has Scottish values but he's a traditional comic book superhero."
Dr Chris Murray, lecturer at Dundee University, said: "These nominations absolutely lend credence to the fact that the comic book scene in Dundee is really starting to take off.
"With the comics courses at Dundee University, writers like John Ferguson have somewhere to go to try to find exciting new talent."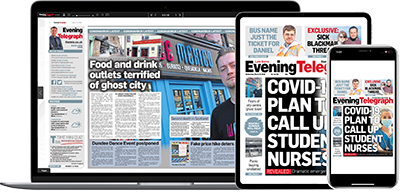 Help support quality local journalism … become a digital subscriber to the Evening Telegraph
Subscribe