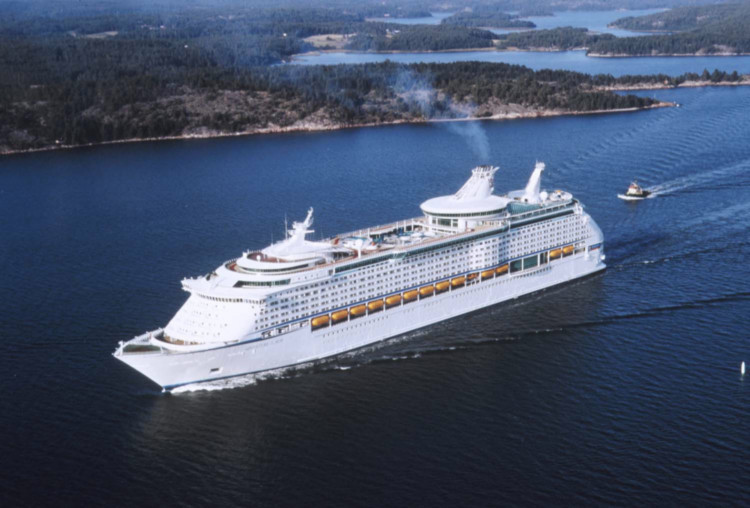 A Dundee woman's dream cruise in the Med turned into a nightmare after she allegedly fell over a piece of temporary decking and injured her leg.
Lynda Watson, 63, of Fairmuir, was aboard the luxury Royal Caribbean International cruise ship Adventure of the Seas last September when the alleged accident happened.
The Tesco worker is now suing Thomas Cook who she booked the holiday with after suffering bruising and swelling to the upper part of her leg, which restricted her movement for the rest of the cruise.
Lynda, who declined to comment when approached by the Evening Telegraph, allegedly fell on a temporary surface which had been installed on top of the regular deck.
It is believed Lynda was unable to work for several weeks after the fall due to the ongoing pain she was experiencing. It is understood Lynda could win more than 5,000 when she takes the case to the Court of Session in Edinburgh.
A matter with this level of injury would normally be dealt with at a sheriff court, but, due to the complex nature of the regulations that govern accidents in international waters, the Court of Session is the chosen place to solve the issue.
However, Lynda's solicitors Digby Brown believe the matter could be settled before it reaches the court.
A spokesman urged anyone else who may have suffered injuries abroad where negligence may have occurred, to come forward to "seek redress".
He said: "No one wants to think they will suffer an accident when on holiday.
"However, if something does go wrong, individuals may be able to seek redress and we would encourage people to obtain specialist legal advice. As this case is ongoing, we cannot comment on it at this stage."
A Thomas Cook spokeswoman said: "The health and safety of Thomas Cook customers is our primary concern, so we were naturally concerned to learn of the incident involving Ms Watson while on her Royal Caribbean cruise.
"In this instance, Thomas Cook acted as a vendor for the cruise operator and we have advised Ms Watson that any claim would need to be made with Royal Caribbean directly.
"However, we have recently received notification from Ms Watson's legal representatives that she wishes to pursue this with Thomas Cook. Accordingly, we are unable to provide any further comment at this time so as not to unduly influence any possible future legal proceedings."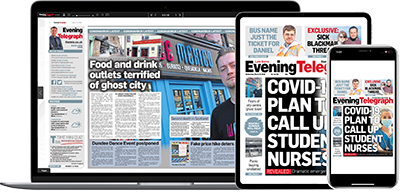 Help support quality local journalism … become a digital subscriber to the Evening Telegraph
For as little as £5.99 a month you can access all of our content, including Premium articles.
Subscribe