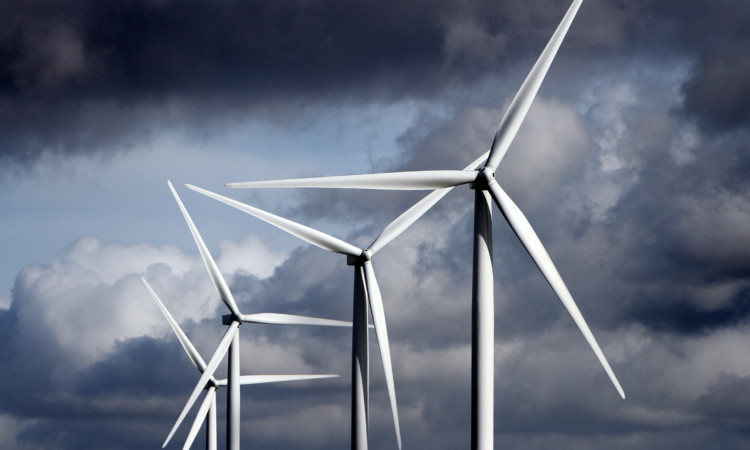 A fresh application for a controversial Angus wind farm with even larger turbines has been launched by developers.
A previous scheme at the site on Finlarg Hill, near Tealing, was described as "unacceptable" by the Ministry of Defence and objected to by locals.
Now, Polar Energy (Finlarg) Ltd, has put forward another planning application to Angus Council for a reduced Frawney Wind Farm scheme, with four turbines instead of five.
However, the turbines will be bigger than the previous application, which was granted on appeal in January, standing at 92.5m to the tip rather than 80m.
A planning statement put forward with the application said the site was one of the few in the county outside the Highland area that would be able to support a commercial development.
It said: "Overall, the applicant does not consider that the proposal would give rise to unacceptable adverse impacts when compared with the consented scheme.
"The determination of the Frawney application has to be taken in the context that the site presents one of only a few potential sites for commercial scale development remaining in Angus outwith the Highland area which can be developed without significant adverse environmental effects and so the renewable energy benefits of this scheme should be maximised."
Angus Council found it could not determine the initial application and a Scottish Government reporter was brought in after Polar Energy lodged an appeal.
Richard Dent, from the directorate for planning and environmental appeals, granted the application, noting there was a nearby site at Govals Farm that had plans for six turbines approved at appeal.
The Ministry of Defence had objected on the basis that there would be an impact on radar stations while Scottish Natural Heritage said alternative plans should have been considered.
Polar Energy says there would be more environmental benefits from the new scheme, as it would have a greater effect creating a maximum 9.2 megawatts but they say it will not have any greater effects than the consented scheme.
The applicants also said the Scottish Government's reporter found the effects on nearby properties acceptable, saying: "The reporter, in approving the five-turbine Frawney Wind Farm, considered the potential impact of the scheme on residential amenity acceptable."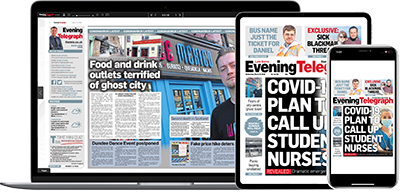 Help support quality local journalism … become a digital subscriber to the Evening Telegraph
Subscribe