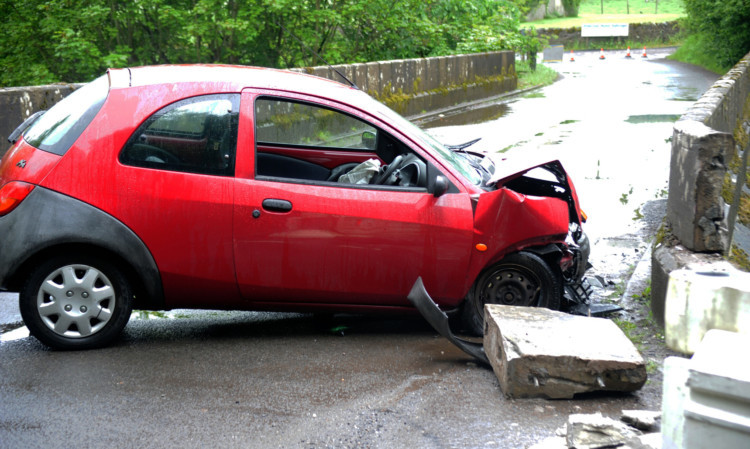 A man was found dead in his car on Thursday morning several hours after it is thought to have crashed on a Tayside road.
A passing member of the public found a red Ford Ka and its male driver around 5.30am on Thursday morning on a rural road north-west of Perth.
The car is believed to have struck a small bridge between Pitcairngreen and Dalcrue some time overnight.
Police think the car may have been there for some time before being found, as the engine was reported to be cold when the first person arrived on the scene.
Inquiries were taking place on the unclassified road today in a bid to establish the circumstances surrounding the incident.
A Police Scotland spokesman confirmed that the man was pronounced dead at the scene of the crash.
He said: "There has been a very serious accident on an unclassified road between Pitcairngreen and Dalcrue, just north-west of Perth.
"It's a one-vehicle accident. There is a small bridge on the road between these areas and the vehicle has been found crashed there about 5.30am, although it would appear the accident happened some time before that.
"It's estimated to have happened some time overnight. We suspect that due to the engine being cold when the car was found.
"The car was found accident-damaged and the male driver within was sadly found deceased.
"It was a passing member of the public that phoned the police at the time, and they described that the vehicle had struck a small bridge near to the entrance to Glenalmond Business Park.
"The road is closed and police accident investigation is under way. Police Scotland would appeal for any witnesses to the accident to come forward."
No further details about the victim have been released by police.
Glenalmond Business Park sits on the southern bank of the River Almond, surrounded by trees.
The scene of the crash is just a couple of miles north-east of the Perthshire village of Methven and around eight miles from Perth city centre.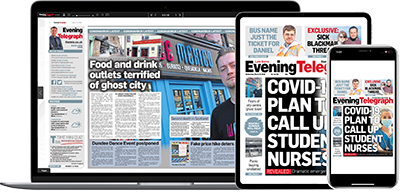 Help support quality local journalism … become a digital subscriber to the Evening Telegraph
Subscribe