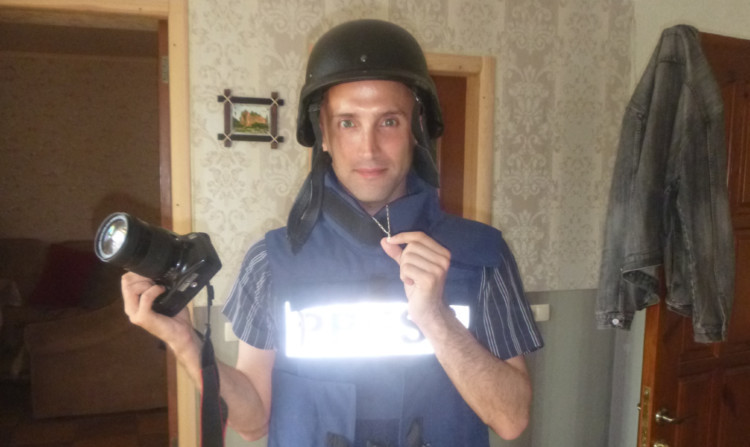 "You become accustomed to it, then kind of addicted to it, then you start looking to push boundaries to kind of get that kick of adrenalin."
Graham Phillips's words could so easily be those of someone hooked on narcotics.
But the 35-year-old from Dundee is not addicted to any kind of drugs or alcohol. Instead, he craves danger and fear for his own life.
That was what the former Broughty Ferry pupil told the Tele just hours after he'd been released from his capture at gunpoint in Ukraine last week.
Graham was held by Ukrainian forces who suspected him of being a Russian spy.
He was, in fact, relaying videos and stories to the news channel Russia Today.
But that was just his latest brush with danger in a country embroiled in violent political troubles.
And Graham who's been on the end of death threats over his work said: "Arriving in Slavyansk and having guns pulled on me at a checkpoint, that was the sharpest situation of my life, and left me shaken.
"Then, you become accustomed to it, then kind of addicted to it, then you start looking to push boundaries to kind of get that kick of adrenalin, so going to more dangerous situations all the time.
"The other day I was in a car, head covered with a black bag, handcuffed by men with machine guns who wouldn't say who they were, or where they were taking me.
"But so much had gone before, I figured I could probably get out of it, and if not then it had been a good ride.
"My parents worry terribly about me, but they understand that if anything happens then it was my choice.
"I'm always trying to get more extreme footage, get closer to the action.
"Maybe one day I'll go too far, but before that point I'll have been doing something I love."
He continued: "I would never really have imagined doing this kind of journalism.
"I came to Kiev originally, worked for a magazine, What's On, and did a weekly column, nightlife section, restaurant, travel reviews and interviews.
"Now, two years on, to be in trenches next to Ukrainians firing machine guns at each other it wasn't what I'd have imagined. It's pushed new boundaries for me, but it's something I've realised I have an appetite for.
"Of course you never want to see violence, or people hurt, but if that situation is occurring I relish getting in as close as I can. I get more of a buzz out of that than anything I've done before.
"What I like most is getting the real reaction from normal people in extreme situations."
Graham was born in Dundee and lived in the Ferry as a child, attending Eastern Primary School.
Later, he returned to study philosophy at Dundee University. He insists that "Dundee is a part of everything I do".
Graham added: "I'm proud to have been born there. I have huge affinity, and affection for Dundee.
"As for my links there, I do still have a few friends there, and was happy to return last year to spend some time in the city."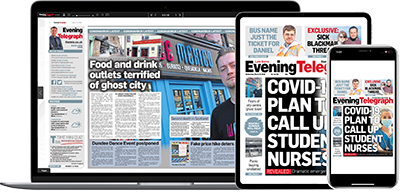 Help support quality local journalism … become a digital subscriber to the Evening Telegraph
Subscribe