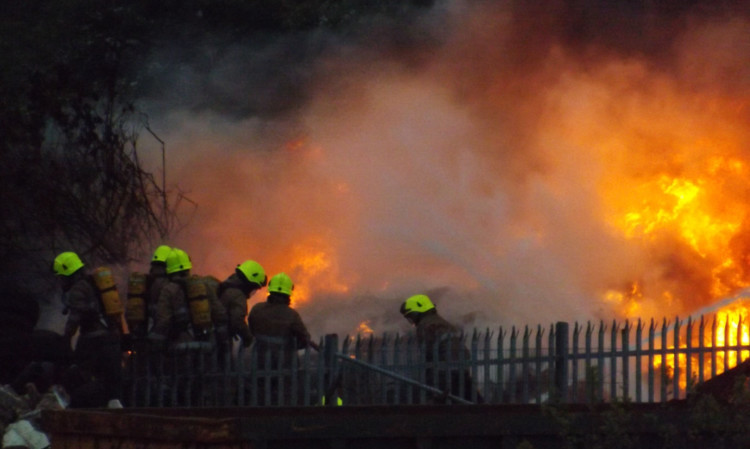 The massive tyre blaze that hit a Dundee industrial site is now not thought to be suspicious, the police have said.
Fire chiefs initially believed the raging inferno at Piper Street in Whitfield on Monday was started deliberately because it was "unlikely" one of that nature could have started on its own.
However, police have now poured cold water on the theory, saying there are no "apparent" suspicious circumstances surrounding the incident, despite the presence of a gang of youths nearby at the time.
Emergency services were first alerted to the blaze by a member of the public who spotted black smoke rising from the area at about 8.30pm on Monday.
Firefighters had to tackle temperatures of up to 900C as they battled through the night and into the next morning to control the flames.
Police also had to attend the scene to prevent the gathered crowd watching from getting too close. There were also concerns that the water used by the firefighters may have caused damage to the area and the Scottish Environment Protection Agency was called in to survey the area.
A team is continuing to cast an eye over the site for a few more days and will formulate plans to make sure no similar fires break out in the future. A spokesman from the agency said: "Following a thorough inspection by SEPA officers, it was established there was no significant impact on the local environment and no run-off water from the fire had entered into local watercourses.
"SEPA will continue to monitor the site over the coming days and liaise with the site operator, where necessary, to ensure measures are in place to mitigate against further incidents at this site."
A Scottish Fire and Rescue Service spokeswoman added: "The fire service did not investigate the fire themselves.
"It was just initially suspected that there may have been malicious intent. SEPA is now handling the investigation."
A Police Scotland spokeswoman said: "There are no apparent suspicious circumstances at this time."
The blaze took hold just yards from the DERL recycling plant on Forties Road, which was damaged by another large fire in 2012 that needed a multi-million-pound reconstruction.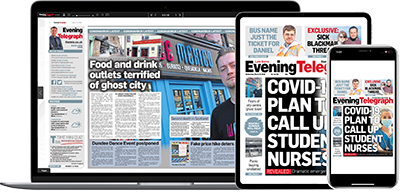 Help support quality local journalism … become a digital subscriber to the Evening Telegraph
For as little as £5.99 a month you can access all of our content, including Premium articles.
Subscribe