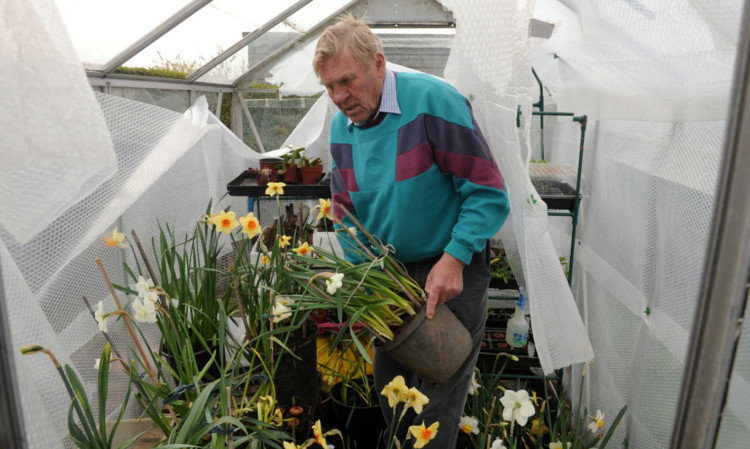 Vandals broke into Dundee allotments and trashed the plots of nine gardeners.
They smashed numerous panes of greenhouse glass, causing hundreds of pounds worth of damage, during the incident at West Law.
Those responsible trampled over growing vegetables and flowers, and left behind a trail of footprints which marked their every move.
One of the greenhouses destroyed housed a set of delicate daffodils all of which were damaged.
They were due to be entered into a flower show this weekend by gardener Don Elder, who started growing them in September.
Mr Elder, 70, of St Leonards Place, said: "I couldn't even go in at first to look at the damage, I was just too upset.
"They must have picked up the big stones from the neighbouring plot and thrown them at the greenhouse.
"There was glass all over my champion blooms and none of them were salvageable."
Two of Mr Elder's greenhouses were targeted, with nearly 20 panes being smashed in total, which he estimates could cost up to 300 to repair.
A third greenhouse at the plot, belonging to his wife Hazel, 64, also had a further 12 panes smashed.
He added: "It's not just the cost of the glass, it's the time it takes to repair it.
"Every pane has to be individually cut to size, then it has to be fitted.
"It's pure vandalism and it's awful."
Numerous other panes of glass were smashed across the other seven plots.
A spokeswoman for Tayside Division of Police Scotland said: "Officers are investigating a number of vandalisms to greenhouses situated within West Law allotments in Law Crescent.
"Vandals damaged glass in the greenhouses between 3.30pm on Saturday and 1.15pm on Sunday.
"Anyone who can assist officers with their inquiries should contact Police Scotland on 101. Information can be passed anonymously via the charity Crimestoppers on 0800 555 111."
It is not the first time West Law allotments has fallen victim to crime.
In June 2012 thieves raided the site and broke into more than 20 plots. They wrenched open locked shed doors, making off with power tools, generators and many other items.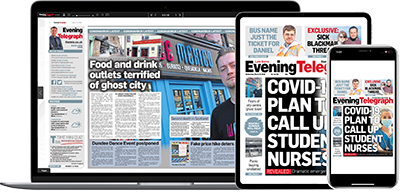 Help support quality local journalism … become a digital subscriber to the Evening Telegraph
Subscribe